In our rush to get Politisink set up and have a variety of information and targets, we have neglected our favorite target, Resistnet.com! That oversight will now be corrected as Resistnet.com gets slammed in our latest Wingnut Web! We got racists, not racists, FEMA camp discussion, Kagan freakouts, Oil Rig Conspiracies, Obama's gonna murder us all conspiracies, and several posters who don't seem to be posting in English. Which is odd, as they seem to be against people not speaking English.
Totally not racist!


Is that the same Robert Robertson who is the militia dude who runs one of the sites having a spat with the WRAM nutballs?


I just discovered giant companies are evil, and it is somehow the fault of illegal immigrants!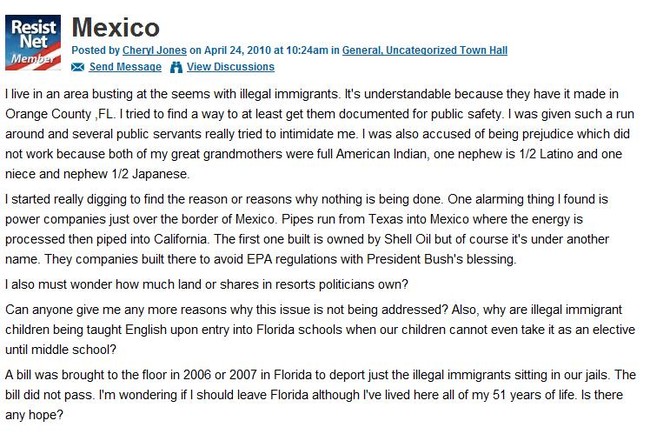 Let's blame illegals for this instead of the American-owned slaughter houses doing all the unsafe practices! That sounds like the logic of someone with cysts in the brain.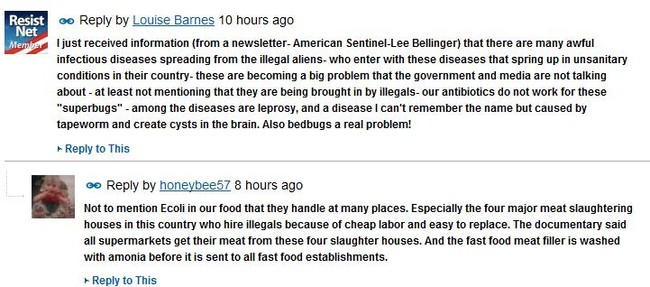 No. And Why Are You Capitalizing Every Word In The Sentence?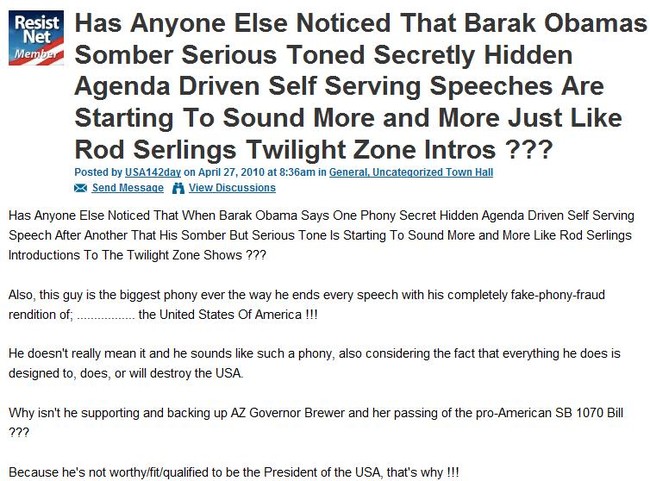 When Obama speaks all I hear are Ke$ha songs!


I'll just make up some stuff about Mexico to try to fearmonger you into believing me, all while saying it is the other side doing the fearmongering!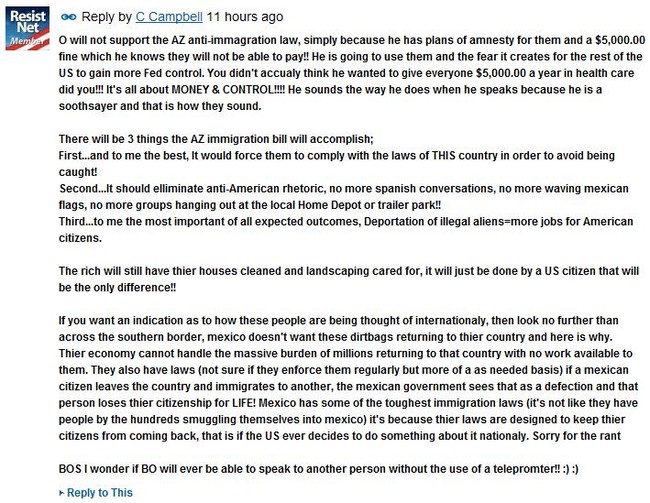 This guy must think that all Mexicans are covered in BP oil spill crud or something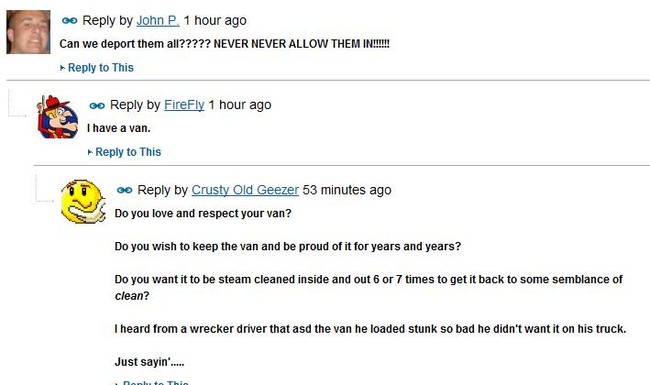 Let's take advice from Iran and China! And isn't it great that the State Director for South Dakota can't even speak English right?


This is what happens when you go on the internet while drunk and stupid.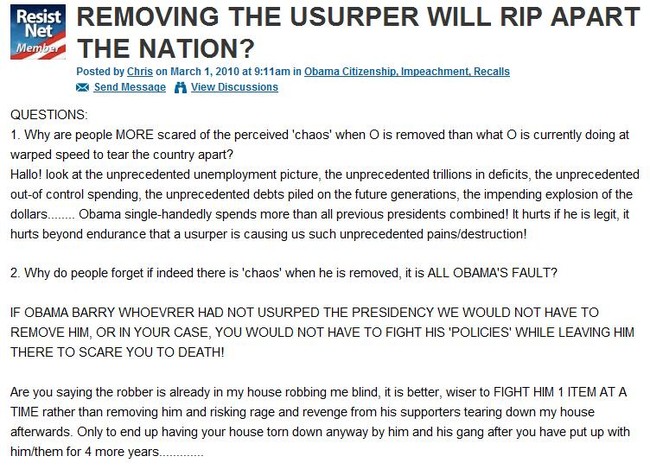 P Diddy was literally going to kill every black person who didn't die, and every black person is only days away from African violence-fest 2010. but not racist! The movie this moron is talking about is famous 1966 exploitation "documentary" Africa Addio, which is as racist as you would expect.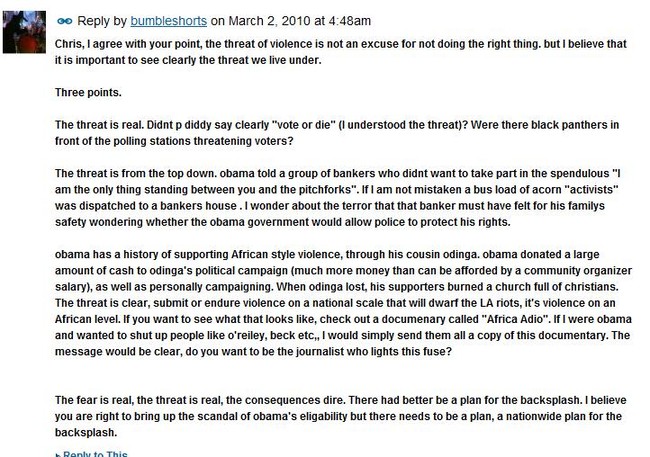 FEMA camps and World War 11 (which wasn't as cool as World War 10)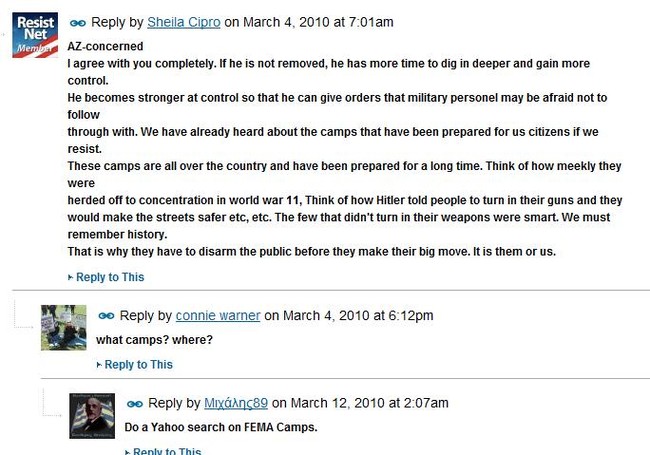 1LT Overthrow The President!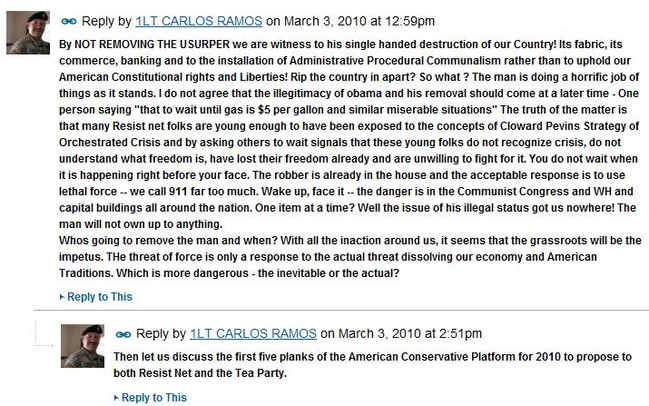 The terrible secret is most progressives had never heard of Alinsky, Cloward, or Piven until Beck and his buddies wouldn't shut up about them. And while the Alinksy book is a good read, they serve a far greater function as invisible boogeymen to scare the Right (along with SOROS!!!)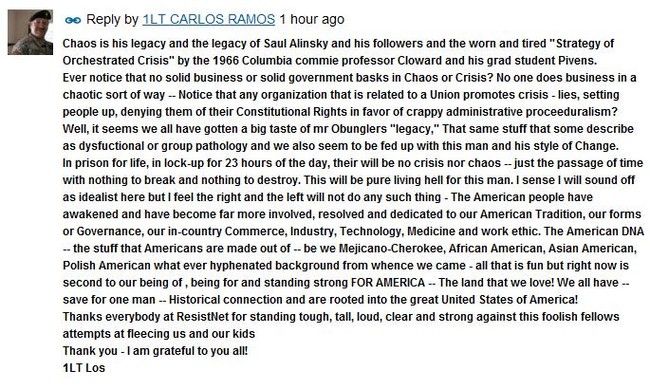 Al Sharpton – Devil Preacher


Illegals are now going to be like a swarm of locust and move from state to state devouring state budgets. But not racist!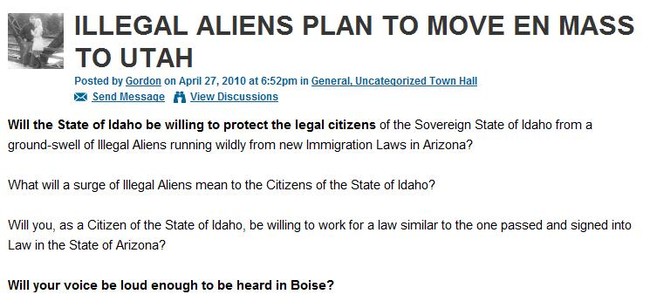 How dare they allow people the right to vote! Especially….Brown Americans!!!!!!!!!!!!!!!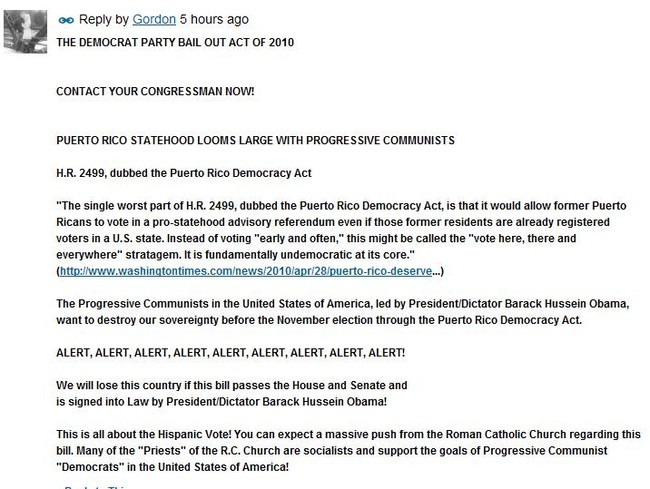 Garry Newby does a good summary here of all the blatant lies conservatives actually believe about Barack Obama. Except he actually believes all of them, probably because his brain fell out in the late 1980s. I also enjoy the 56 Meg .WAV file attached to this post for no reason!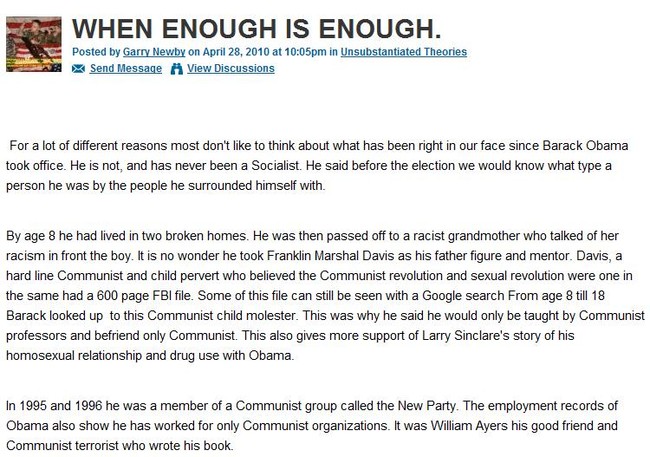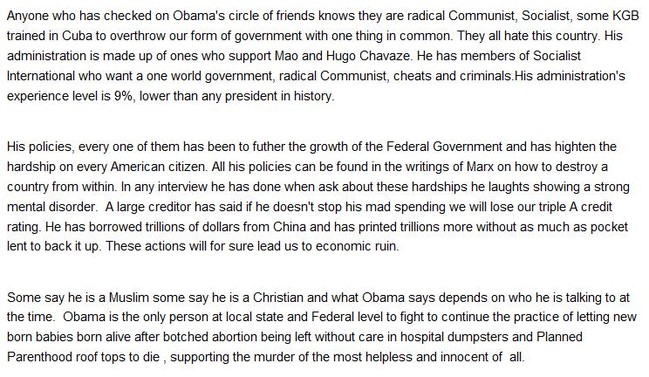 Illegals have murdered more Americans than there are Americans! My house is the entire country which is why I shoot everyone illegal I see. Or even those that look slightly illegal (brown) or got a tan at the beach!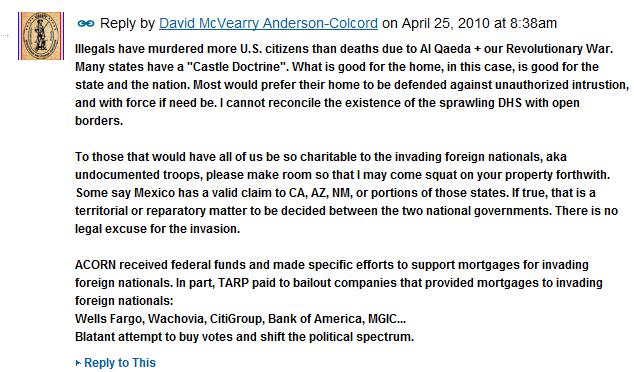 By "AMERICAN CITIZENS" she means teabaggers, because everyone else doesn't count!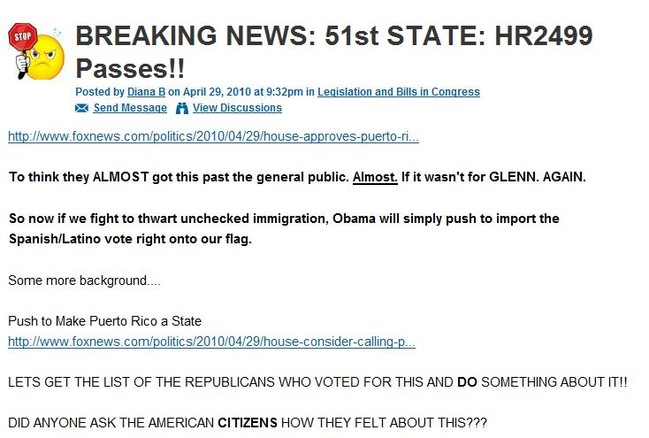 Making Puerto Rico a state PROVES Barack Obama was born in Kenya! Trust me, I'm a Marvel comics character!


Commies caused the drill spill! Not my precious giant multinational corporations, who love me!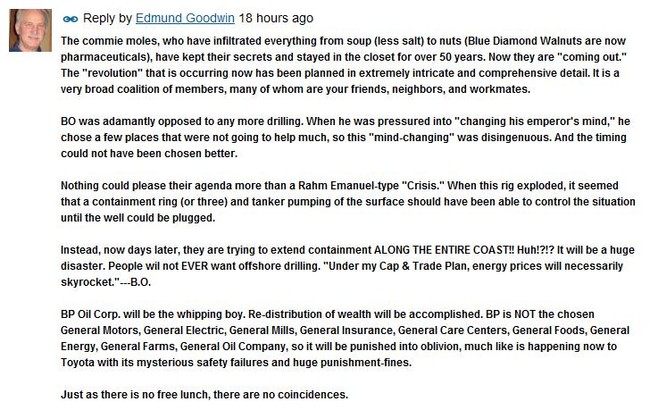 It's the pot calling the orange tree black!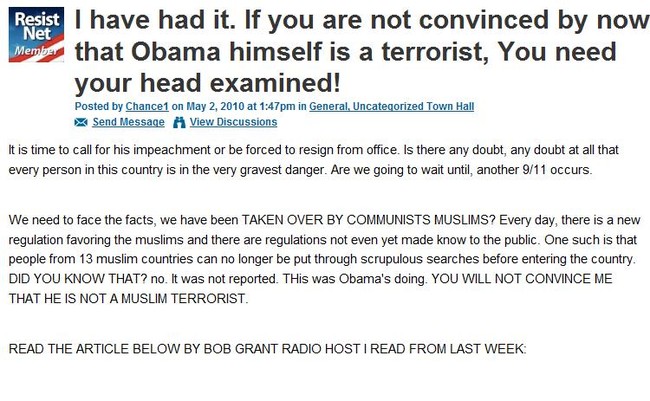 The cracks were made by Godzilla!


They are saying….THAT I DON'T CARE ABOUT THE SPILL…and just make up my own FEAR MONGERING!


The Communist Muslims are behind everything that happens ever as part of a secret plot to make Obama look inadequate with a lame response to the spill, to have the NY bomber caught with no problems, and to make a mine owner who fails dozens of safety checks to look bad.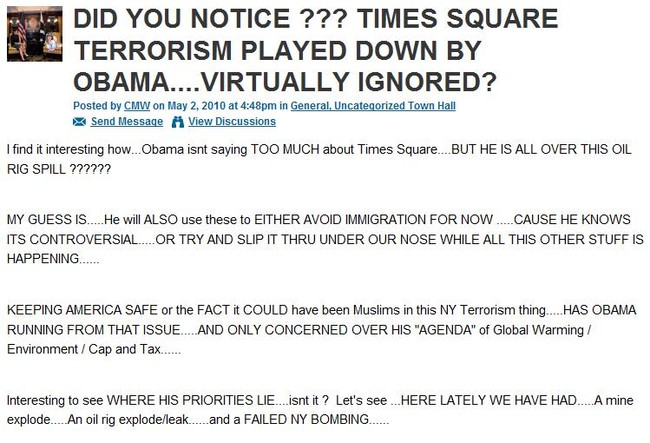 We must be willing to destroy ourselves to ensure that rich people get more money! Come on, patriots, ruin you life! Do it! USA! USA! USA!!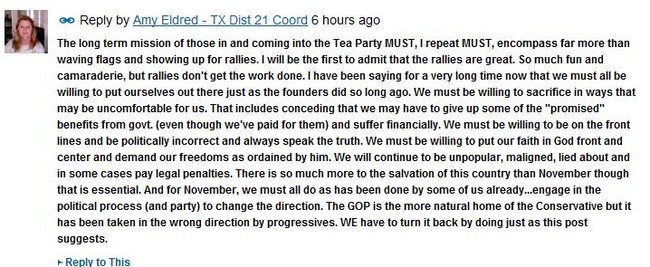 Obama's gonna kill us all!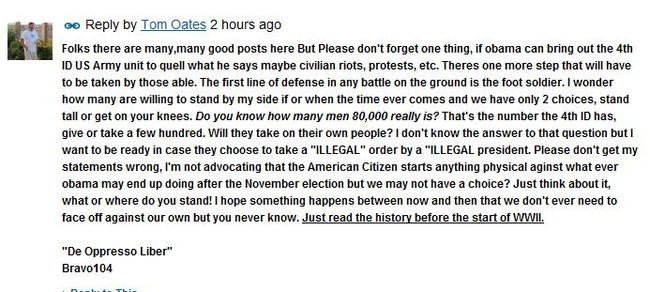 When will people learn that I just made up the definition of terms and thus invalidated Obama all by myself? Take that, Obama!


I agree you are pathetic. You'll be even more pathetic in 2012, and it will be awesome.


Disappointed 69% of America isn't crazy!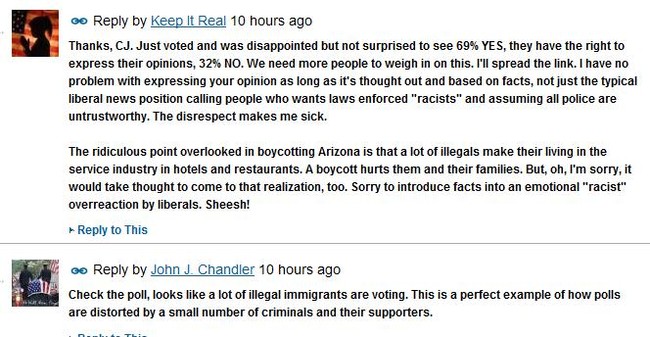 More like the Phoenix Coats!


Look out, MLB, some bald guy is writing about you on the internet!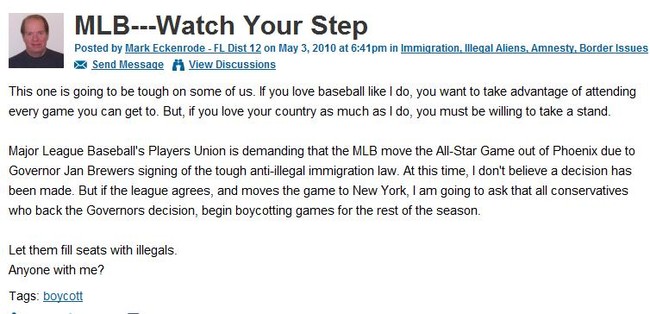 The Major League Baseball Players Association Union – the most dangerous threat to America today!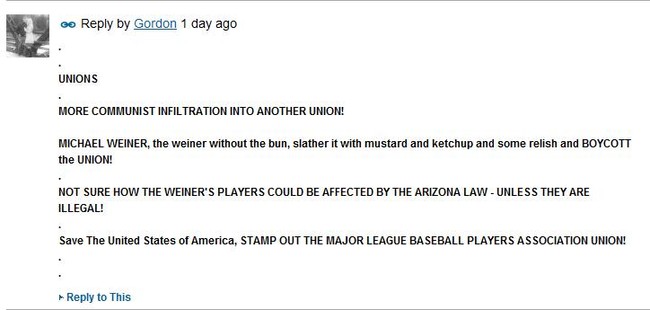 What are Hillary Swank, Michelle Malkin, and Nancy Kerrigan going to do to Mom?


Wickipedia is the official Wiki of the Wicked Musical


Obama will murder all athletes because they are against the AZ law…huh??


Let's ignore the fact we called ourselves teabaggers first until we found out what it meant!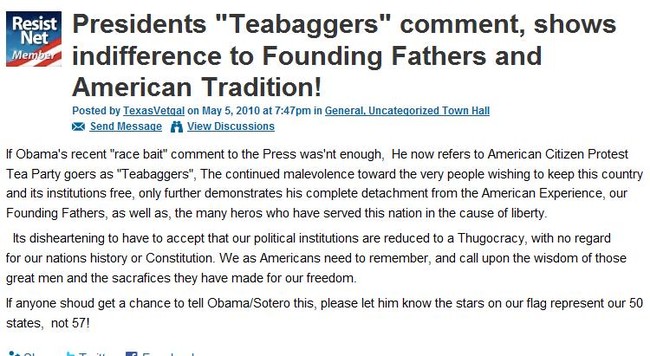 Hey, look, someone calling themselves Teabaggers in this very thread!


dan taylor is too busy huffing paint to be bothered to type in English or even hit the Shift key.


Wait, Mexico is communist now?


White people are so oppressed! Not racist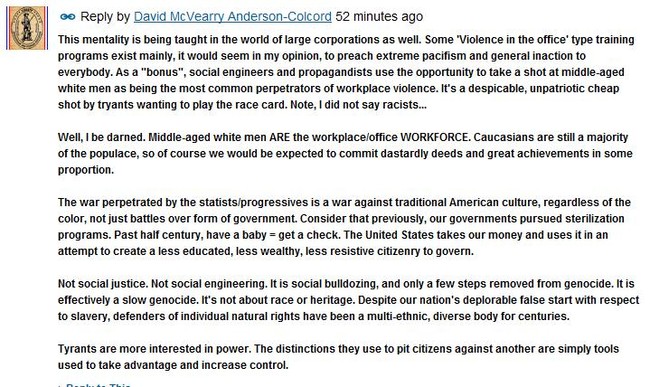 And now for Resistnet Chat Theater! Today on Resistnet Chat Theater, Resistnet discusses slugs!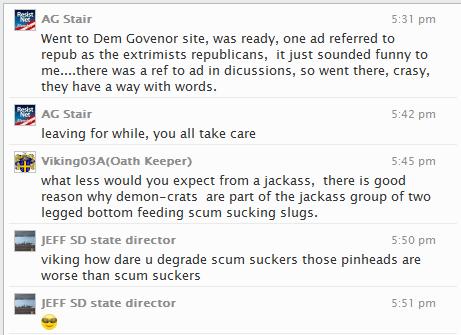 Donald Plumb – not a scientist or engineer, but an avid guy who makes crap up he knows nothing about!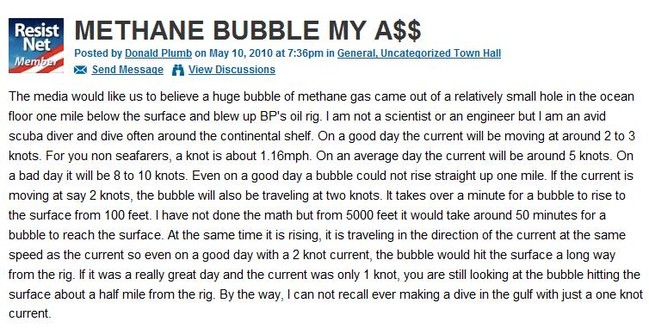 Where is Kagan's birth certificate?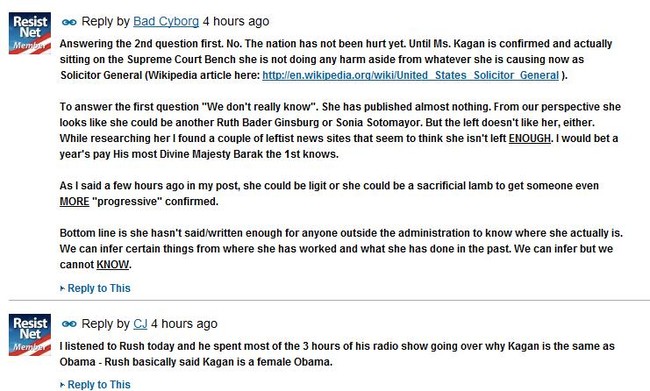 Anyone brown = illegals to SD State Director JEFF

If we clone them, we'll outbreed those illegals!


Gordon wins the Politisink Award for WTF Are You Talking About? for this Wingnut Web entry!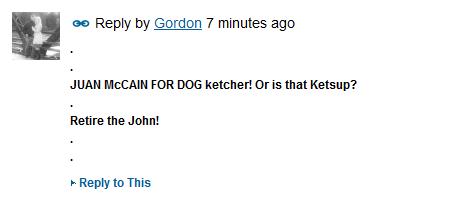 Gordon has Gay Marriage Tourettes, causing him to have loud outbursts about gay marriage when the subject has nothing to do with gay marriage.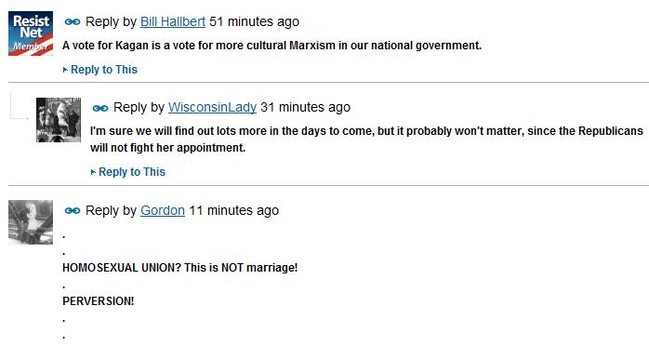 Trust us, we got more! If Resistnet was to go offline today, we'd have enough Wingnut Web updates to make it through the next three months. But Resistnet won't be going away, there is too much money to make off of poor suckers who think they are "patriots"! So until next time, Remember the Knights Templar!