At the TrueBlueConservative message board, former Freepers dish the dirt. BobJ, who you may recall from the History of FreeRepublic.com article we wrote was a huge player on FR for over a decade before being randomly banned in one of JimRob's hissyfits, gives us a behind the scenes look at the numbers for cost of the site as of probably a year or so ago, which is far more recent than the numbers JimRob has posted up a few times (mostly copy/pastes of an old post he did years ago)
http://truebluefreedom.com/index.php/topic,50.0.html – moved to http://truebluefreedom.com/index.php/topic,6.285.html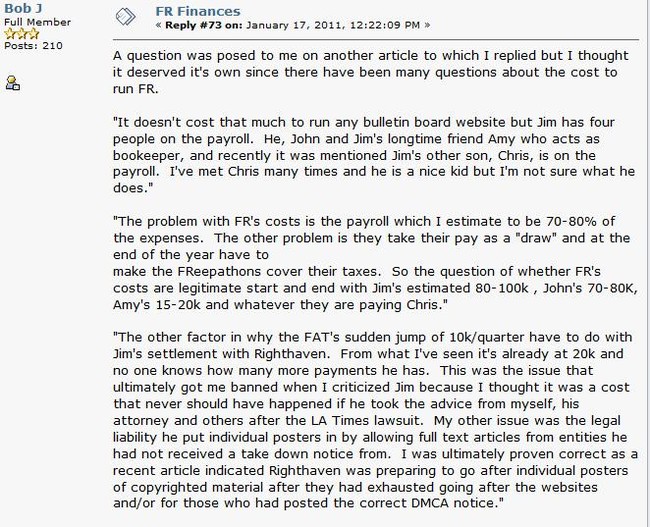 Even though Bob J is exposing the numbers, he isn't calling JimRob a shyster, something to keep in mind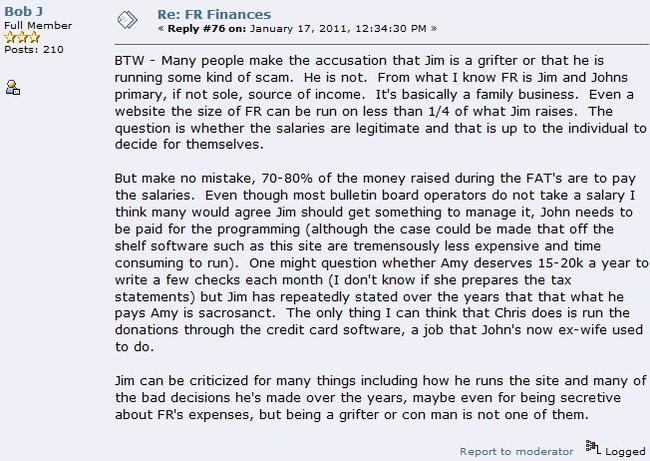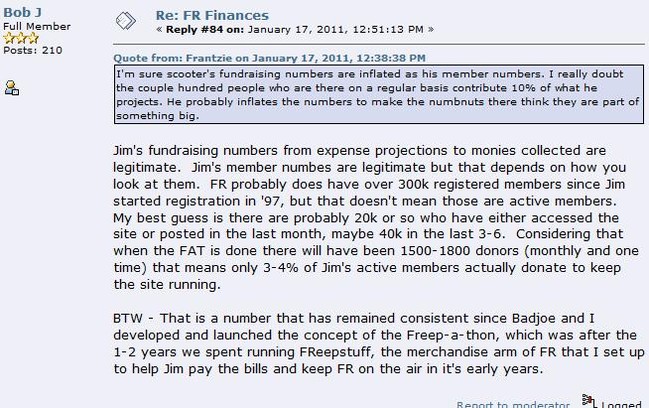 And here is the story behind Bob J being banned despite all he has done for FR over the years: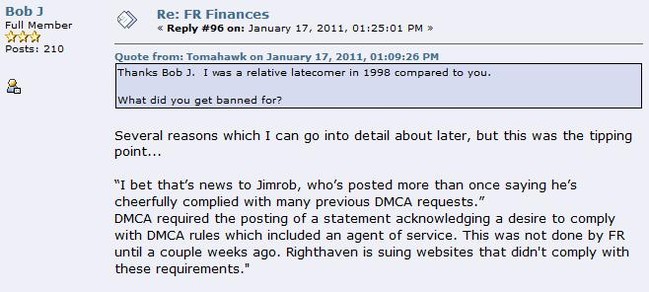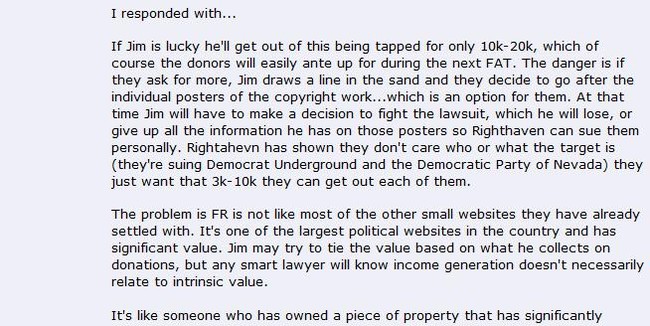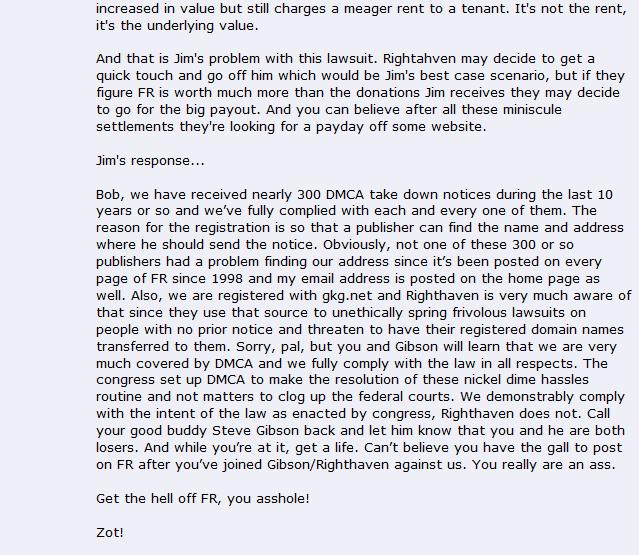 More on the Righthaven situation in another post, but here is a bit now: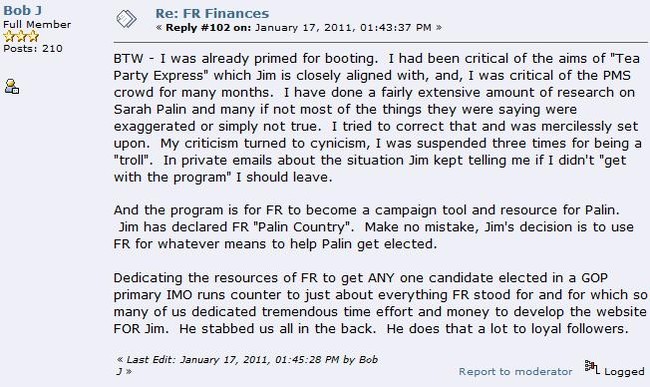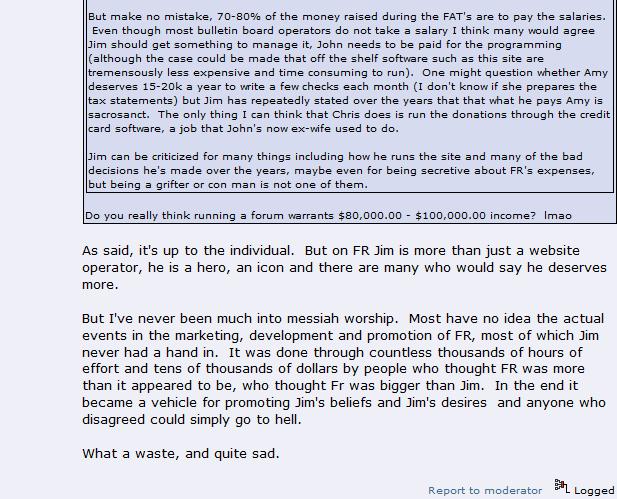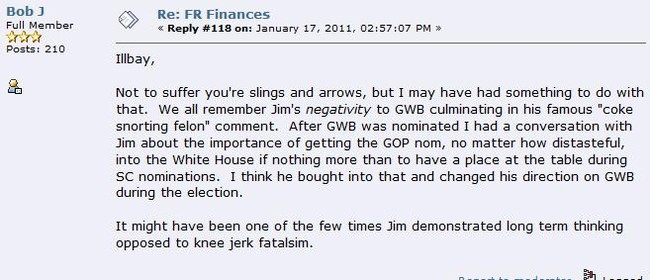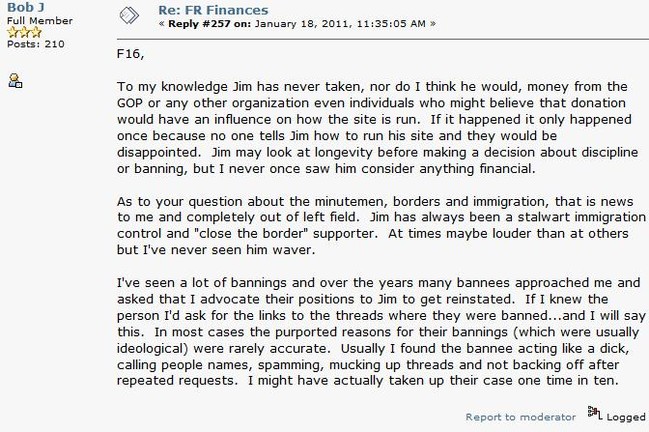 Big breakdown of the Freep finances begin here. Bob J knows a lot because he was in talks to buy FR at one point, so we can consider this highly probable information.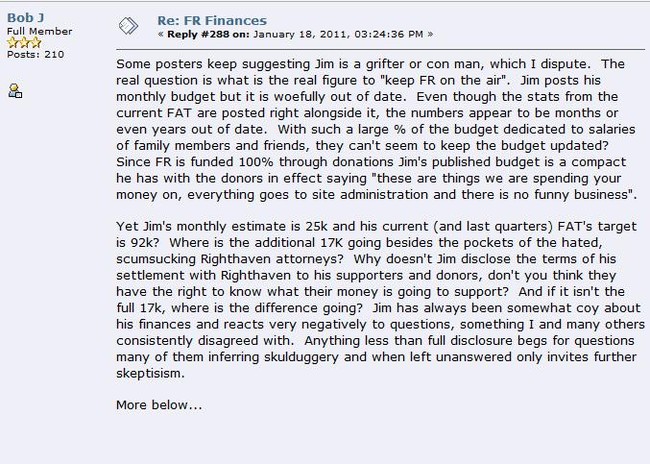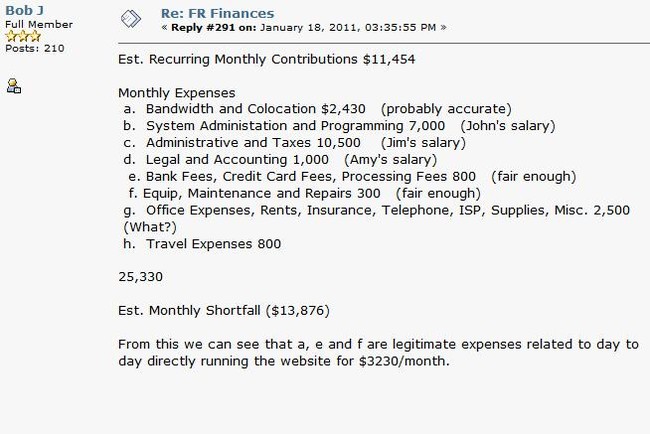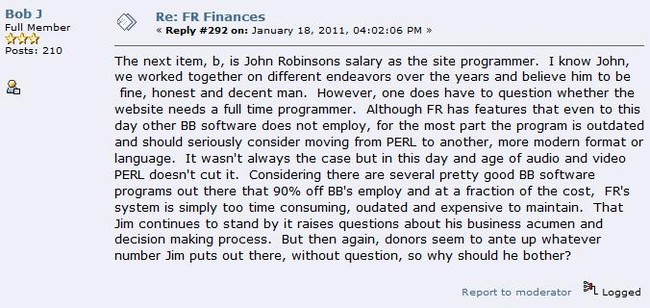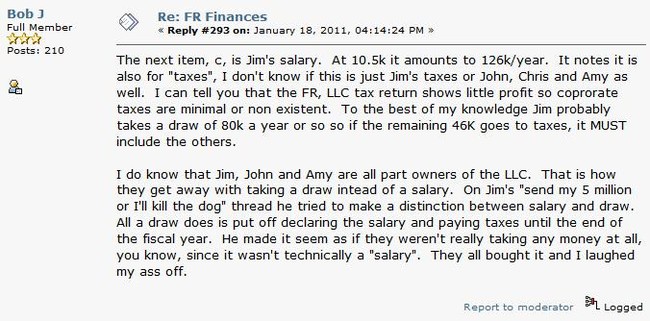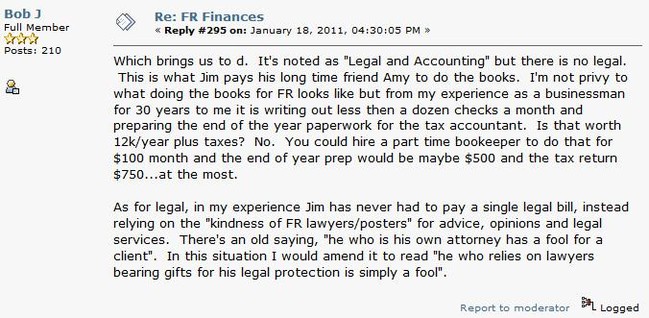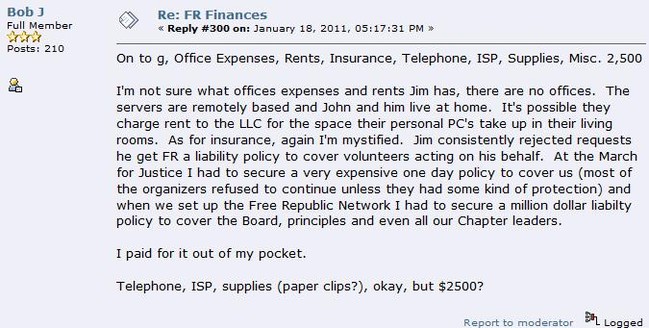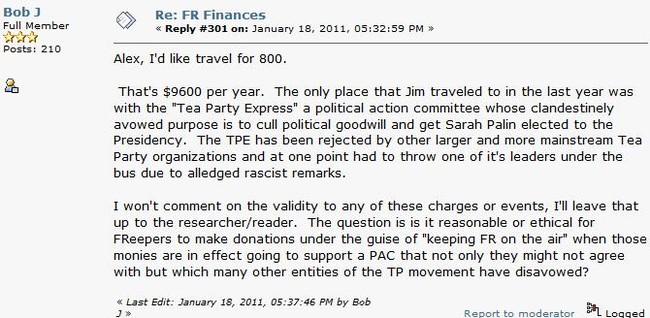 Despite all of what Bob J has been through, he still won't throw out unfounded information, which makes what he says even the more likely to be true.


More info from Bob J on the TrueBlueConservative Forum coming soon. For those of us who follow FR, this is very interesting.