So I was hanging out in Resistnet chat being awesome when suddenly Resistnet chat decided to go all racial holy war. You see, the posters on Resistnet long for the day they can shoot all the Mexicans and Blacks, because they're crazy racists who are crazy. Especially dan taylor, who has been featured in many many many of our Wingnut Webs. And he gets no moderation or discipline by the Resistnet moderators at all. Because what he says must not be offensive to them! But don't take my word for it, take the words of the Resistnet chatters themselves!
Blacks are gonna start something!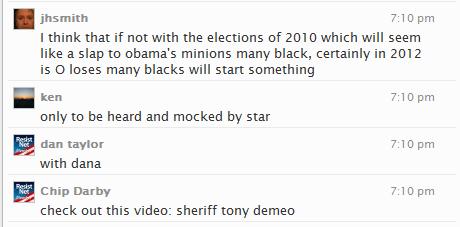 dan taylor says just machine gun those blacks!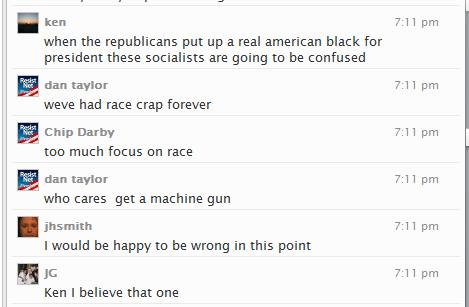 dan taylor also thinks we don't need Mexicans because we already have all those troublesome blacks!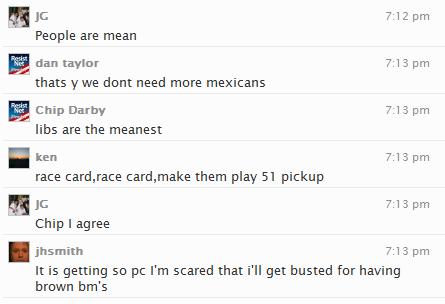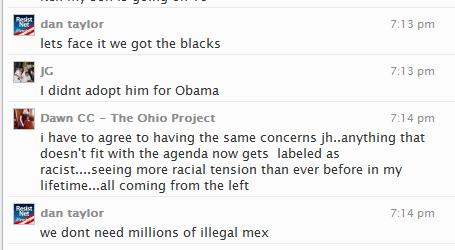 all cultures are not equal – some get drunk and run over white people, while white people never get drunk and drive!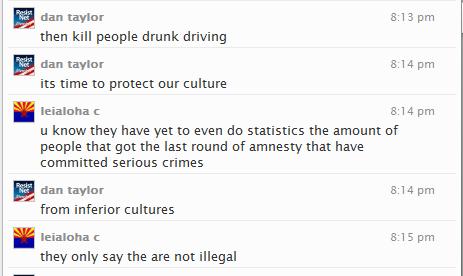 dan taylor is already at war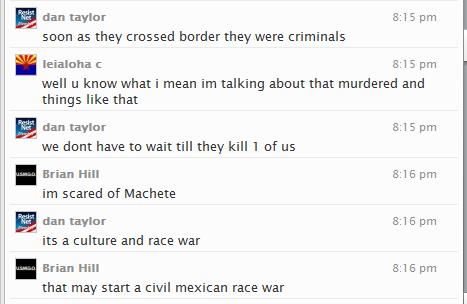 dan taylor thinks we could take over Mexico in two days, while suddenly someone brings up the Machete movie again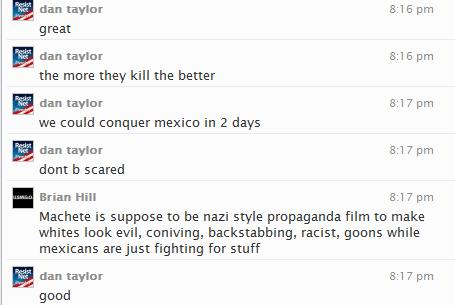 dan taylor is hoping beyond hope that Machete will make whites declare their mastery over all other races again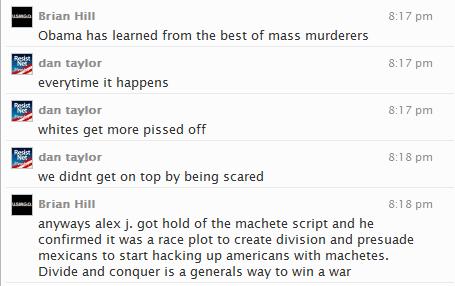 Mexicans are so easy to defeat a caveman could do it. Continue with someone suddenly getting scared that their lovely war will disrupt their medical supplies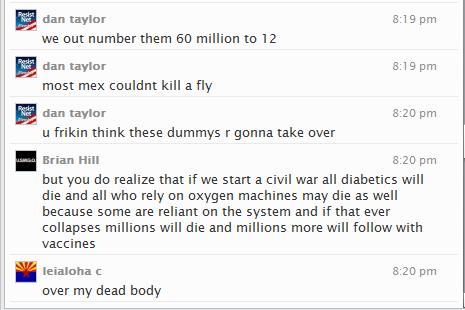 help me please kill mexicans!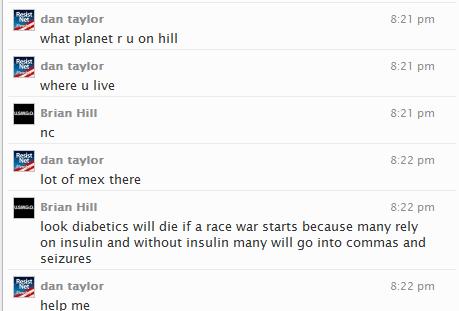 A Mexican ate my rabbit!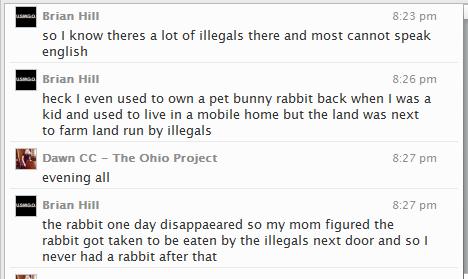 Brian Hill then goes all conspiracy theory!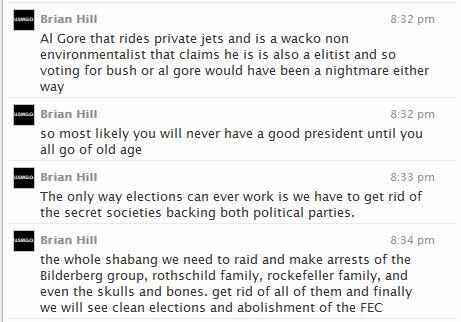 If you go to Resistnet.com you can get recruited to the race war today! dan taylor is in chat all the time, and it's obvious that no one is bothered by his call for racial holy war. I guess that means Resistnet is totally fine with it! Good to know!