It's a day that ends in Y, so it must be time for another purge on FreeRepublic! This time, temperamental site owner Jim Robinson has decided that Free Republic is going to endorse Newt Gingrich!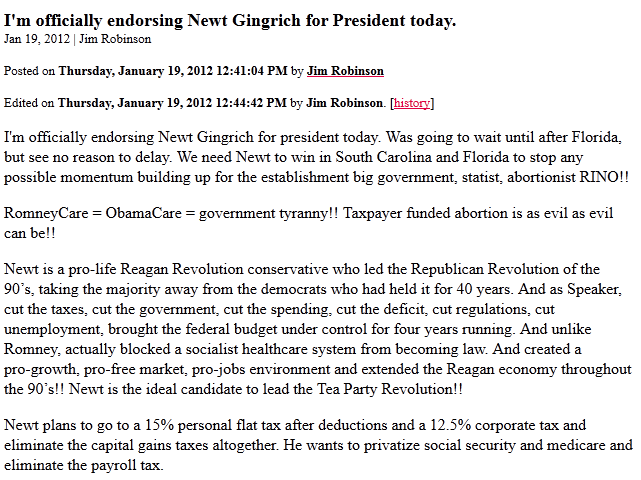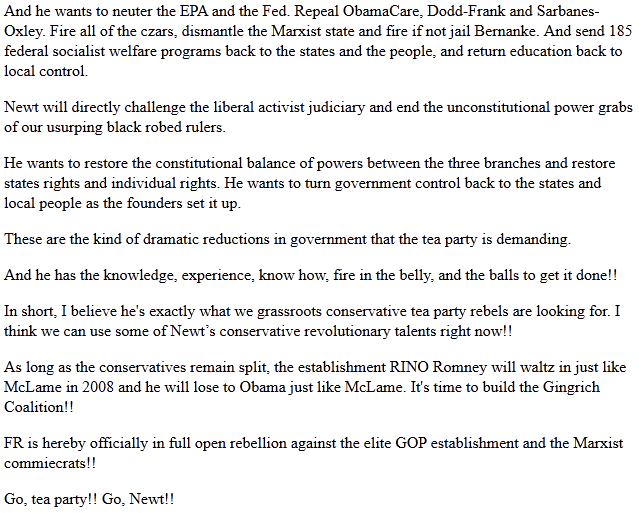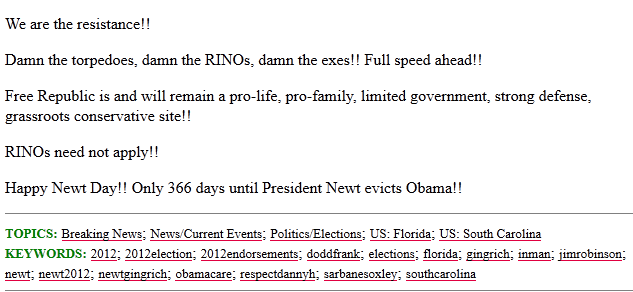 Sure, the former Speaker of the House is totally a Washington outsider in the same mold as the tea party. That makes perfect sense.
But the real meat of the story is the purge now happening on anyone who doesn't tow the FreeRepublic line. At first, JimRob has just been zotting supporters of Mitt Romney, while yelling FUMR and similar things. Now, the zot has been extended to everyone who isn't 100% Newt! And the usual FR sycophants are lined up right behind JimRob, reporting anyone with a dissenting opinion. And I bet he's wondering why this round of the Freepathon is taking so long…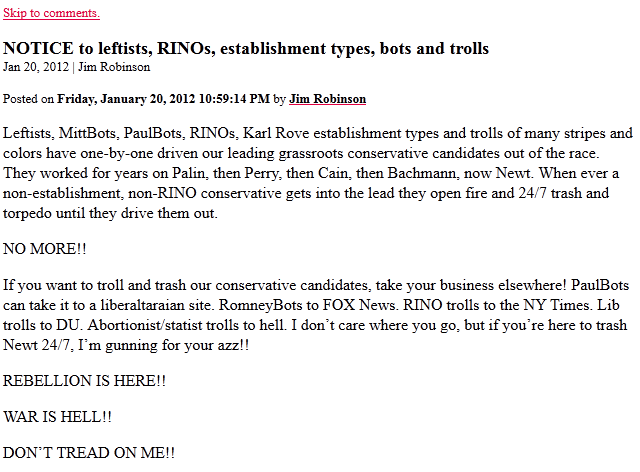 I sure hope Jim Robinson doesn't zot this guy who posted in November, because that would be awkward!