Now buy this "You Lie!" commemorative AR-15 gun part! It's the perfect thing to celebrate…the State of the Union…or…your son shooting his first congresswoman!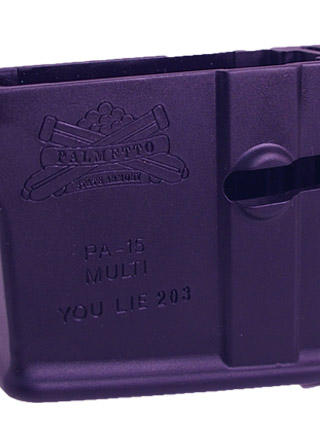 Free Times sez:
A South Carolina gun and accessories company is selling semi-automatic rifle components inscribed with "You lie" – a tribute to the infamous words of 2nd District Republican Congressman Joe Wilson when he shouted at President Barack Obama during a congressional speech about national health care reform in the fall of 2009.

"Palmetto State Armory would like to honor our esteemed congressman Joe Wilson with the release of our new 'You Lie' AR-15 lower receiver," reads a portion of the company's website.

The product "is neither endorsed nor affiliated with Joe Wilson or his campaign," according to a line of text at the bottom of the page. A picture of Wilson holding a rifle and standing in the company's gun shop appears on the same page. The company offers the components, marked "MULTI to accommodate most builds," for $99.95 apiece.

"Only 999 of these will be produced, get yours before they are gone!" the website reads.
FYI, the page on the website is now mysteriously missing…
Here is Joe Wilson himself in the Palmetto State Armory store!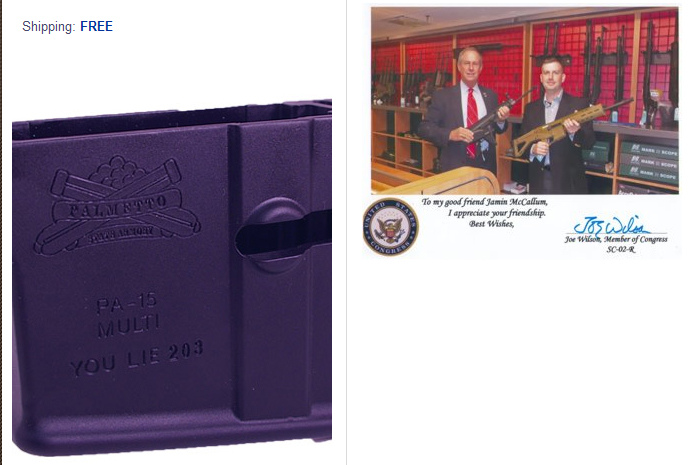 But remember, liberals are just as violent as conservatives! Also the sky is green.