Hey you on the couch! Yes, you.
Are you tired of entitled arrogant "educated" people like your boss or scientists always telling you what to do or saying how Global Warming isn't a lie? Frustrated by the fact that the only thing setting you and "Mr. Know-It-All" apart might simply be a college degree or high school diploma? Attending a traditional education institution can take a lot of work and time, sometimes as much as 4 or even 5 years, possibly requiring a commute or even the need to read books, but thanks to the wonders of technology now YOU can enjoy the quality of a university education right in the comfort of your own home!
Announcing the groundbreaking of the nation's newest institution of American academic thought and achievement, Beck University! Started by one of America's most eminent educator, thinkers, and morning talk-radio hosts, Glenn Beck invites you and other patriotic like-minded Americans to submit a student application today and begin your journey into the world of a college education. By studying to get your degree at Beck University you will be joining the ranks of other college educated smarty smarts such as Ann Coulter, Former President Ronald Reagan, and Legendary football coach and occasional guest on Sean Hannity's 'Great American Panel', Tony Dungy.
Beck University is accredited by the New England Educational Board of Non-Accredited Schools and is the only college education that's available on a subscription basis (as part of the "Extra Features" section on Glenn Beck's 'Insider Extreme', available exclusively at GlennBeck.com. Just read some of the Facebook Comments our eager students have left us inquiring about our fine institution and thanking us for establishing a mecca of educated thought like Beck University: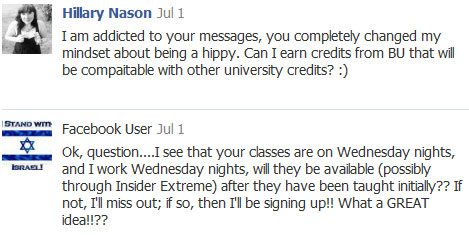 Some generous souls just wanted to thank Glenn for his service to the truthseekers of the world: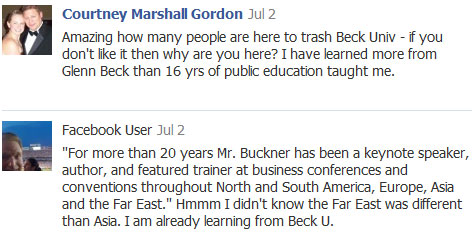 And some just wanted to hate on the snotty "college degree holders" who commented on how Beck University is completely and utterly ridiculous, an institution with no connection to reality whatsoever that the very thought of its existence is laughable and depressing: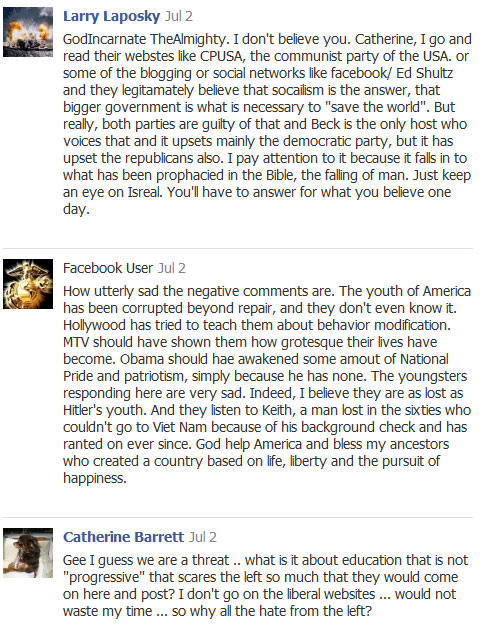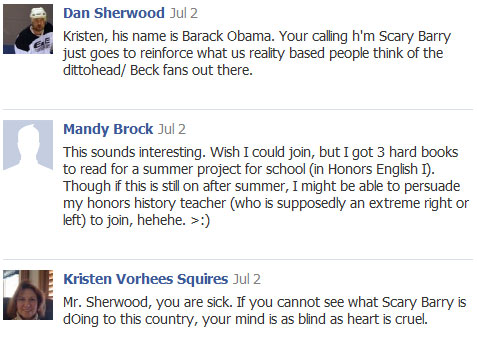 And this was just the first 300 responses!
Yours Truly,
skiplogic
Beck University, Class of 2011
Charity Studies, Minor in Hope