GOP chair Michael Steele says more freaky things, this time he's rewriting history!
"This was a war of Obama's choosing," Michael Steele said at the event. "This is not something the United States has actively prosecuted or wanted to engage in."
The right is outraged, as usual, and will do nothing.
"Terrorist babies are real! I'm not crazy! Why do you think I'm crazy?" – Rep. Louie Gohmert (R-TX)

Rand Paul called for an "underground electric fence" along the US/Mexico boarder, then struggles to explain his statement.
Lindsey Graham spoke ill of the teabaggers, expect them to be enraged:
In a previous conversation, Graham told me: "The problem with the Tea Party, I think it's just unsustainable because they can never come up with a coherent vision for governing the country. It will die out."
Barack Obama is the Karate Kid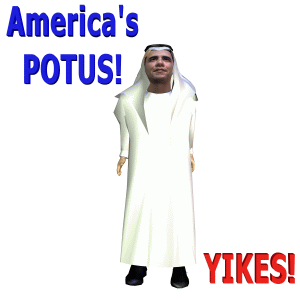 Cartoon of the Day: