Archive for September, 2011
So this got posted:


Yet another random speech by the dozen or so idiots who call themselves the new Black Panther Party and then spend all their time going on rightwing talk shows and looking like morons. But they do one thing well, and that is be used by rightwingers to rally the troops! And as usual, the FreeRepublic.com troops start spouting off a bunch of racist crap…
cripplecreek starts out with racism at the gate. Yes, they'll be some familiar posters here who never seem to get banned…


Chode expresses his desire to murder black people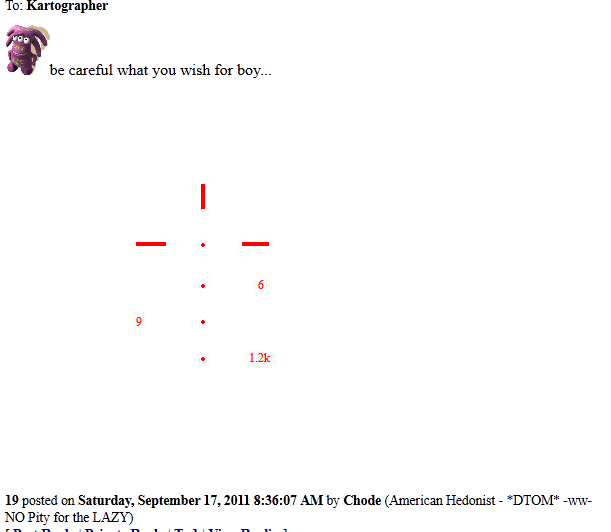 And Astronaut is practically begging for RAHOWA


Praise Jesus I can shoot me some darkies!


Venturer is the king of projection

Because people ask permission to riot. And more bonus racism.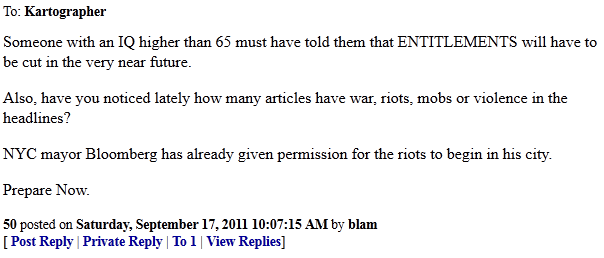 I don't know, Shalmaneser, they seem pretty willing to put up with anything so far…


My bad knee always flares up before Civil Wars!


B4Ranch ups the crazy to Muslim/Gang Army Conspiracy territory. BTW, I think the Travis he is referring to is poster Travis McGee, aka Matthew Bracken of crazy right wing fiction fame.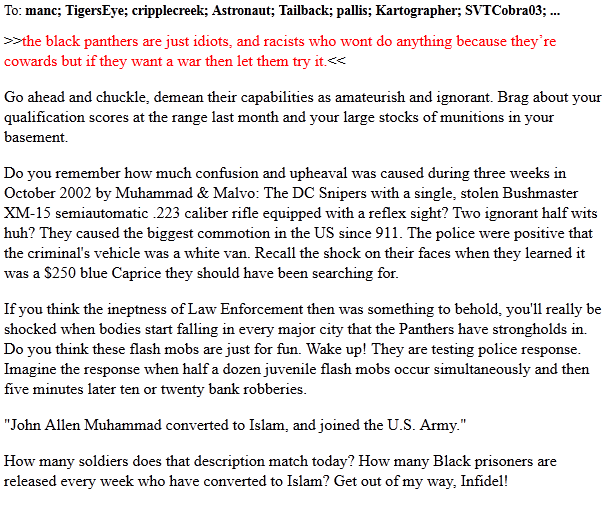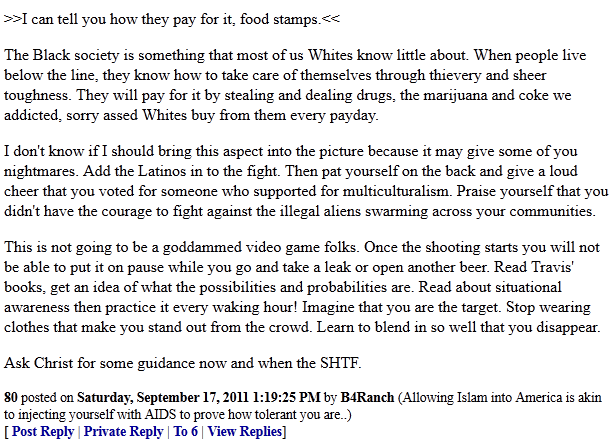 Someone tries to calm the clucking hens…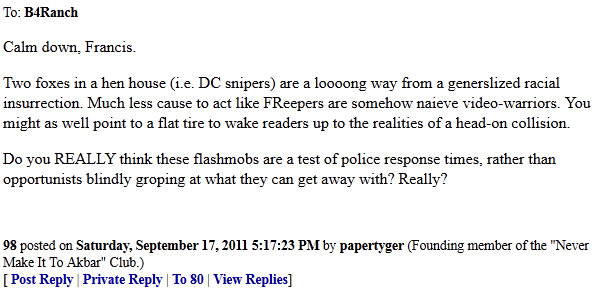 And B4Ranch puts him in his place with logic, because teenagers never figure out how to use new technology on their own…


Except for all these calls for Civil War 2 in this very thread…


And GOPJ with the closer that goes every direction with it's awfulness.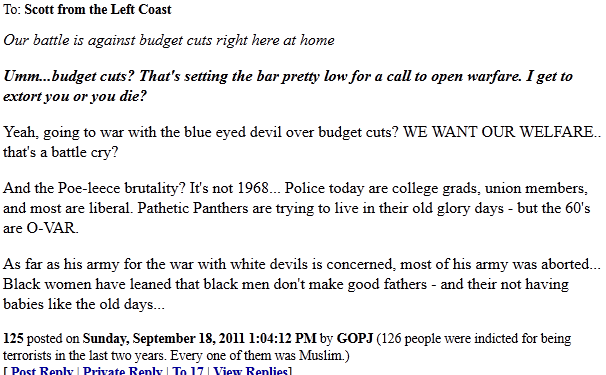 They'll be more. And it will be worse. The FreeRepublic.com Guarantee!
Pat Robertson has been awful forever, and now he is even more awful with his advice to someone whose wife has Alzheimer's disease: drop her ass and start over!
"I know it sounds cruel but if he's going to do something, he should divorce her and start all over."
Remember, this wad is one of the "defenders of marriage" who think gays are ruining it all, but dropping your sick wife is just hunky-dory! At least Newt Gingrich agrees 100%
If you missed the latest of the many many boring Republican presidential debates (I don't blame you!), then you missed the Tea Party crowd at the CNN/Tea Party Express (bleh!) Debate cheering for a hypothetical 30 year old productive worker with no health insurance to die. Party of life, indeed! Let's see how many of those angry mob members themselves don't have health insurance.