Posts tagged "FoxNews"

It's a good day when a major media company gets into a war of words with some puppets, and that day is upon us as Fox News's attacks that the Muppet movie has a liberal agenda against oil companies gets a succinct and direct assessment by Miss Piggy.
Working on a few things, but couldn't pass this by: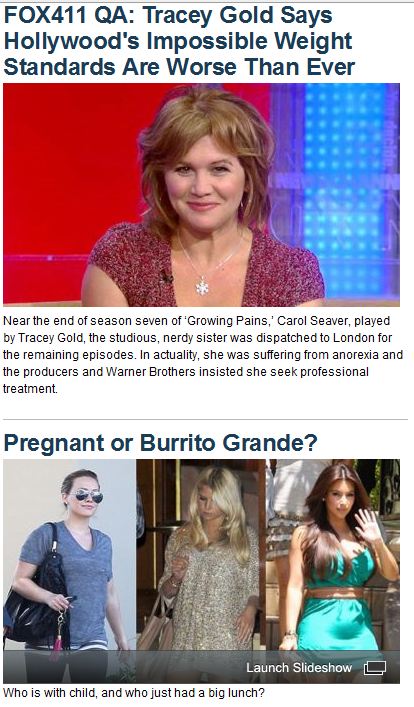 MediaMatters has more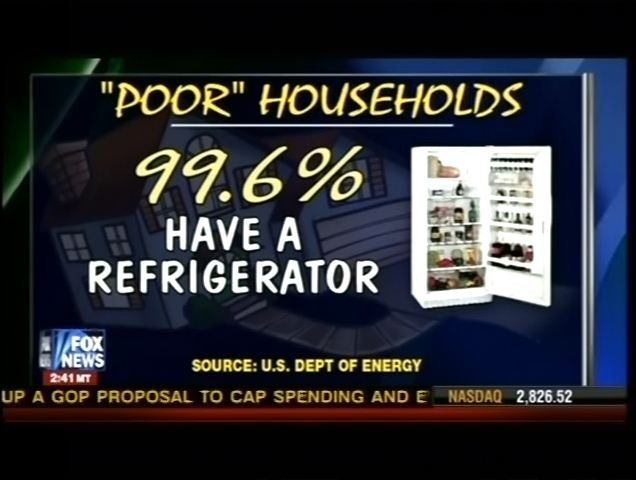 Never let them tell you it isn't class war.
This headline greated visitors to the FoxNewsLatino site, Fox's Latino-interest news service: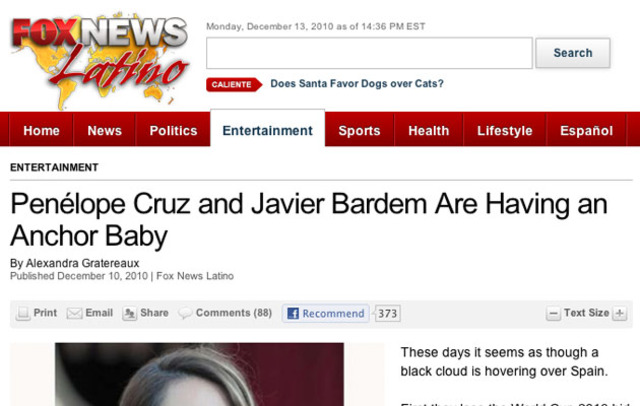 It was mysteriously pulled later in the day.
Almost immediately after skiplogic posted his article about Sarah Palin, two of Palin's kids got into a giant Facebook fight where they threw gay slurs around like they just don't care. Because they don't. Kids will be dumb, but leave it to FreeRepublic.com to see their words as some sort of epic battle of freedom against teh gays!
The head of FoxNews is literally calling people Nazis.
War criminal Congressman Allen West will be a constant stream of crazy.
Bryan Fischer is a tool. But he wants you to know he's a manly tool, unlike that female man Staff Sgt. Salvatore Giunta who got the Medal of Honor for bravely defending his fallen comrade. What a pussy, am I right?
The Teabaggers now direct their rage towards sustainable development! All these crazy people ranting against Agenda 21 means we have to add this to the #conspiracytheories category. Good job, loons! It's sort of sad that we have a tag for that already…
Cartoon of the Day: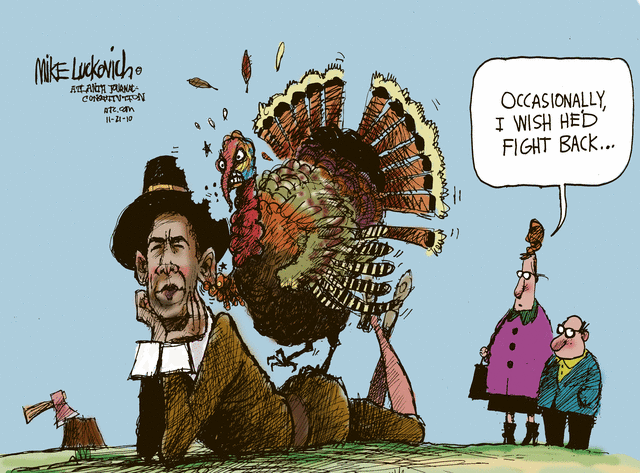 ThinkProgress is kicking ass in finding out all the overseas money the US Chamber of Commerce is getting and spending on attack ads against mainly Democratic candidates – $885,000 so far!
Media Matters interviewed Byron Williams, the guy who got into a gunfight on the highway with police while on his way to murder people in the ACLU and the Tides Foundation after getting the idea from Glenn Beck – "Progressive Hunter"
People are freaking out about Campbell's halal soup. The same morons who got upset over Rachel Ray's scarf.
How could this have gone wrong?


NEW YORK (AP) — In an effort to rush through thousands of home foreclosures since 2007, financial institutions and their mortgage servicing departments hired hair stylists, Walmart floor workers and people who had worked on assembly lines and installed them in "foreclosure expert" jobs with no formal training, a Florida lawyer says.

In depositions released Tuesday, many of those workers testified that they barely knew what a mortgage was. Some couldn't define the word "affidavit." Others didn't know what a complaint was, or even what was meant by personal property. Most troubling, several said they knew they were lying when they signed the foreclosure affidavits and that they agreed with the defense lawyers' accusations about document fraud.

American Family Association blogger Bryan Fischer claimed Jesus wanted the house that burned down because the guy didn't pay the fire department $75 to burn down. And he's doubling down on it! Jesus – crazed arsonist???
Glenn Beck is picking a fight with Donald Duck over some video mashups, even trying to see if they were federally funded by the stimulus! http://tpmlivewire.talkingpointsmemo.com/2010/10/glenn-beck-donald-duck-is-a-government-agent-video.php?ref=fpb
Nazi Cosplayer, Teabagger, and Congressional Candidate Richard Iott is freaking everyone out and defending his Nazi play. And also defending Nazis – "They were doing what they thought was right for their country."He's also a movie producer, including the SciFi Channel fare Yeti: Curse of the Snow Demon! And if you disagree with his Nazi Parties, you're a Democrat!
FoxNews has opened FoxNewsLatino! Complete with a Spanish Language Section! And awful puns like La Tea No.
Cartoon of the Day:

Further cementing The Tea Party's, and especially Andrew Breitbart's guilt, when it comes to the tactic of applying racism in order to achieve an agenda or rally your base. From the first announcement till a week after the event had ended, I knew Andrew Breitbart's "Uni-Tea" party, held this past weekend in Philadelphia, was going to be one of the most literal embodiments of the ideas that concern the concept of "irony" of any previous Tea Party rally since their first one held on Tax Day way back when in 2009. If you remember back to a few days after the Shirley Sherrod debacle, once most of the dust had settled, Andrew Breitbart announced his Uni-Tea summit on FOX News, a venue to finally unite the races at, or at least to get a few minority participants to run out to the rally of a group that stand in opposition of everything in these people's self interest, a chance to finally prove one and for all that the Tea Party Movement is in fact not a bunch of old white rich people but a civil rights movement of bi-racial harmony. What better city for such a multi-racial gather than Philadelphia, the city of Brotherly Love? I'm sure it was a huge success.
Well, let's just say you know a Conservative event didn't go so well when its sole coverage headlines on 'Geraldo At Large'. From CrooksandLiars.com:
White People! A sea of White people that stretches from horizon to horizon! Well, saying it was a sea is being generous actually (the crowd numbered in the 150-200 range), but you can be sure there were at least a few people of color hovering around the event held in historic Old Town Philadelphia on a Saturday in July. Could you imagine having been the producer on this news package?
"Holy fucking shit Geraldo we're at the Uni-Tea event and we're shooting all this B-roll of the crowd and the people waving signs and we don't have ANY footage whatsoever of a single ethnic minority in this crowd what the hell are we going to do for the show?! This event is making Andrew Breitbart look like a ridiculous tool and even our viewership isn't dumb enough to buy this news package."
Don't worry, just interview some minority looking people in the afternoon after the compelling speakers and large crowds have died down a bit.
David Neiwert makes a good point:
Funny that these black conservatives are willing to look the other way when it comes to racism directed at someone other than African Americans.

But then, their turnout last weekend should have been their biggest clue.

I'm not so sure I agree with Boehlert that events like the one in Philly mean the Tea Parties are now a spent movement. I suspect that the Tea Parties will start drawing big crowds again when they can get back to the red meat that their crowd craves: defending "white culture" and white privilege, reviving the Patriot movement and playing to the nativists. Look for the immigration debate especially to draw out the worst.

But when the purpose of the event is to prove they're not racist (by featuring a bevy of black speakers), well, that's kind of stepping on their underlying message, isn't it? No wonder it got that kind of turnout.
So what are the implications of the fallout from an event held in order to somehow "prove" the Tea Party is not motivated by a racial thread but instead is attended solely by the party's dedicated base of white old well-to-do folks? I thought the Tea Party was about taxes or something in the first place, now they're campaigning against reality and the irrefutable proof of their racially discriminating ways by holding an event that is poorly attended by the same people it was meant to encourage participation through? If anything it just makes Andrew Breitbart look even worse, and frankly I am OK with that.
Where was the Lamestream media on this one, on another note? CNN has really been giving Breitbart the dog and pony treatment considering what he, and his organization alone, have done to actively discriminate against organizations of African-American enfranchisement in the past few weeks and months. Does Breitbart have that much money that he's able to pay off the watchdogs at CNN over a bomb exploding in his face? It's fine if you don't want to press him on the real questions because he's Andrew Breitbart and all, but at least make light or run a follow-up to the unfortunate End Game that was the first episode of 'The Shirley Sherrod Scandal'.
Next months episode will feature lawyers! I'm excited and hoping for a cameo from Sam Watterson.