Archive for February, 2012
Some roundup stuff from the past week you may have missed…
Categories: #culturewar, #drainclogs, #politicians, #pundits Tags: Anne Frank, Arizona, Bill Koch, Bob Morris, Dave Albo, Frank VanderSloot, Girl Scouts, Holocaust, Immigration, Indiana, Kansas, Marie Colvin, Mark J. Grisant, Mitt Romney, Mormons, Nate Beeler, New York, not racist, Paul Babeu, Peter Hoekstra, Sam Brownback, Virginia
FreeRepublic is down as of me writing this and has been down for hours and hours. Luckily, among the many alternative sites is a Yahoo group that I can cull quotes from to make us all feel that warm fuzzy feeling we get when we read Freeper quotes and bitter infighting!
dadbwo sez:
Dear Jim,

I don't know how to communicate this in the most hearable way so I'll just do my
best.

A shocking number of folks are telling me by email that they are quite . . .
annoyed . . . to put it mildly . . . that there's this kind of outage after the
last FREEPATHON.

And, I don't know that a lot of them are that irate over the money etc. as much
as it's more like the last straw of a list of grievances.

I realize your style is more to say they can kiss your rear but I hope you don't
take that stance.

You tend to be a fairly horrible communciator in these situations and that
shoots yourself in the foot, frankly. I hate to see it. It wouldn't cost you
that much more bother to communicate better, more charitably and more
frequently.

It's one thing to cast yourself as an imperious authoritarian demi-god immune to
all the ignorant serfs and slaves and their critiques. Circling the wagons
around an ever increasingly narrow strictly kosher group of close buddies does
not influence most favorably the widest possible group to help protect and
reclaim The Republic.

It's another thing to seek financial and political support from as reasonably
broad a base of true conservatives as possible to do the best we all can in
behalf of The Republic.

I hate to see you shoot yourself in the foot so extensively so repeatedly in
this critical election year. It saddens me more than I can express.

I've never seen the outrage I'm getting from people by email–not in quantity
and not in degree of outrage. I encourage you to be very thoughtful and
understanding in how you handle all this.

I encourage you to communicate a lot more than you are accustomed to and in a
charitable cooperative vs authoritarian tone.

I realize your amen corner may well jump all over my effort to help you with
this msg as you may as well. However, you should be able to see my caring heart
in it, if you are willing to look.

Certainly we greatly appreciate all your labors and efforts in behalf of FR and
The Republic. Evidently many thousands of FREEPERS do not feel appreciated much
at all by you. That's very sad.

Sincerely,

Oscar
jimrob posts:
We do the best we can with what we have. Others have tried and failed with more.
We're under capitalized, under funded, under staffed and under water. Just too
damn stupid and too damn stubborn to know you can't do what we're doing on a
shoestring and live to tell the tale. No doubt someday all of our detractors
will be pleased to see us go down for the last time. But until then, damn the
torpedoes, full speed ahead!!

We are the resistance!! If not us, who?
Someone whose name I forgot to copy sez:
FR. All this "I'm getting emails" comment leads me to think dad is among a
number of like-minded compatriots who have been zotted in the last few months
and is taking advantage of the use of another forum to complain about FR. We've
seen it here in the Yahoo forum before.

….

Amen!!! I am wondering who this all important "FReeper" is to have SO many
"FReepers" emailing him/her to complain.

P.S. FR has not gone down in quite some time. J&JR knew we needed new servers,
hence our last FReepathon…..which tells me they did one HECK of a job taping
up the old servers just to keep us going this long.

NGZ
womanvet sez:
umm..so, you and anonymous FReepers are pissed because there is a problem with
technology? Well, I understand and aggree with them — who ever heard of a
server going down? I never spent every last zloty on a super fancy accessory and
ever had a problem with it. I never bought a brand new car that came up with a
mechanical problem in the first week, either.

Nope, the only thing that ever has effed up in the 150 years (give or take a
few)I've been around has been FR — after I sent money.

Well, not quite…I sent money to Fred Thompson and he quit the next day. I made
a donation to Herman Cain, and he dropped out. I gave to Rick Perry…well,
yeah, he's out now. So, I gave money to my friend to send to Newt, cause I was
afraid to donate….his car broke down. So, even though I suspected FR was done
in by someone not wanting us to discuss the fraud that will go on in Michigan,
deep down I know it was the FReepathon. I is my fault.

So tell those anonymous whiners to be angry at me, not JimRob.
OneVike Ing sez:
In want to thank Jim for being so aware and on the ball that you knew
ahead of time that a problem existed and humbly asked the faithful Freepers for
the extra funds that would be needed to fix a problem he was aware could happen.

Great timing, and strong evidence that Jim knows how to keep FR going strong,
with minimal problems.

Thanks again Jim,

God bless,

OV
Just when you thought everyone loves puppies, American Corporations have arrived to prove they are solidly in the Joe the Plumber camp of hating animals. Yes, Center for Consumer Freedom bought ad time during the Oscars to run a commercial bashing the Humane Society!

And who is the Center for Consumer Freedom? Why, a corporate front group ran by Rick Berman. Not the terrible Rick Berman who ruined Star Trek, this is a different terrible Rick Berman. What is it with Ricks? I'll just copy ThinkProgress's table of horrors that Rick Berman, PR Hero, has unleashed upon the nation:
I sure hope Rick Berman doesn't follow the diet he gets paid to pimp out, because he would have enormous medical bills and catastrophic health consequences. And that would be a shame. Reminder to all that Politisink is Team Puppies!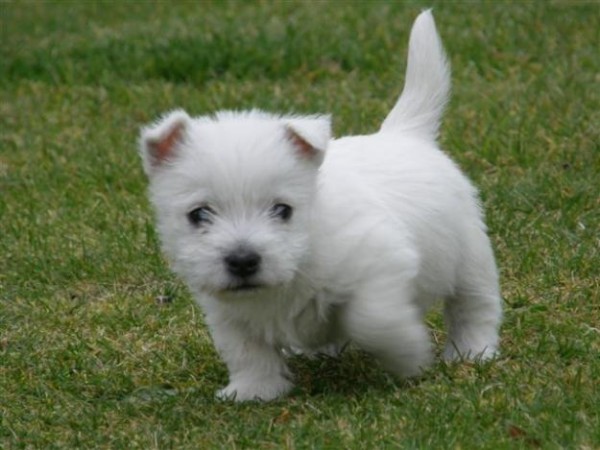 Guess you can't do anything these days without becoming a sworn enemy of FreeRepublic.com. Arizona governor Jan Brewer endorsed Mitt Romney, now let's watch the sparks fly!
The problem is women just don't want to vote for the guy who cheats on his sick wives, because of college brainwashing!
To: DivineMomentsOfTruth

Most people do seem to call themselves conservatives in polls still. The big problem is women. Mitt has been winning far more of the women's vote than the men's vote. Studies show that women who attend college come out as liberals even if they entered as conservatives, while men who attend college don't change their political viewpoint at all. The liberals have a done a wonderful job Balkanizing the country and turning every other demographic against white heterosexual males. Republicans need to fight against this more, without simply conceding their positions on things like abortion. Obviously in war or in politics, when you give up territory, you don't appease your enemy, you only embolden them to go after more territory. I haven't heard enough from any of the candidates seeking to unite the genders, races, etc. Newt did do a good job talking about the poor, blacks, etc. but needs to speak more to that soccer mom vote. Not by pandering, but by at least explaining how his policies will help everybody including them.

11 posted on Sun Feb 26 12:15:36 2012 by JediJones (Watch "Gingrich to Michigan: Change or Die" on YouTube. Best Speech Ever!)
Egads, the "college conspiracy" thing has legs!
To: JediJones

It's difficult to change the minds of those who have been indoctrinated not to think for themselves.. This is why Obama and the Left are pushing for Everyone to get a college education.. They want their dumbed-down drones to vote for them.

15 posted on Sun Feb 26 12:49:34 2012 by DivineMomentsOfTruth ("Give me Liberty or I'll stand up and get it for myself!")
Brewer is a monster, a total monster…
To: All

I know all along she is a rino, doing everything with her own ambition in mind.

She vetoed the state's presidential elig bill;
she had a chance to challenge obozo's constitutional authority (he is not a legitimate president!) to rule against Az's illegal immmigration law but she chose to fight it the hard way and lost. She endorsed McCain for senate in 2010 battle against J.D. Hayworth……
Of course she endorses Romney! Rino for Rino!

23 posted on Sun Feb 26 15:02:19 2012 by chrisnj
Yes, crazy town has come early this Christmas, with a man (Gordon Warren Epperly of 14th-Amendment.com) in Alaska filing a lawsuit trying to get Obama removed from the ballot because he's a Mulatto and therefore not a citizen. Because of some crap regarding the 14th Amendment not being really ratified or something. This is a REAL LAWSUIT! You can read the complaint here!
Barack Hussein Obama II, Aka Barack Hussein Obama, Aka Barack H. Obama has the race status of being a "Mulatto." Barack Obama's father (Barack Hussein Obama I) was a full blood Negro being born Nyang'oma Kogelo, Nyanza Province, Kenya and raised in the Colony of Kenya. Barack Obama's mother (Stanley Ann Dunham) was a white Caucasian woman being born in Wichita, Kansas on November 29, 1942 and raised in the state of Washington and in the State of Hawaii.
As stated above, for an Individual to be a Candidate for the Office of President of the United States, the Candidate must meet the qualifications set forth in the United States Constitution and one of those qualifications is that the Candidate shall be a "natural born Citizen" of the United States. As Barack Hussein Obama II is of the "Mulatto" race, his status of citizenship is founded upon the Fourteenth Amendment to the United States Constitution. Before the [purported] ratification of the Fourteenth Amendment, the race of "Negro" or "Mulatto" had no standing to be citizens of the United States under the United States Constitution.
It's true! You can read more about this via the totally not crazy website, Moving-World Deception! Find out how everything is a deception, even deception! It's very deceptionating! Are you a sheep…or a goat???
– True-Science website created by: Bernard of the bloodline-heritage Brauer, a spiritual man created by God

and joint-heir with Christ of the Kingdom of God.

(Be careful of using the word Family: A name that comes from the Roman root word: Familae, definition: A household, of SLAVES).

– Deception fabricated by Satan: Prince of Destruction in this World.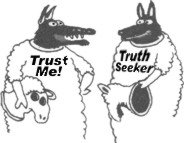 At least that's what I think this Freeper is saying…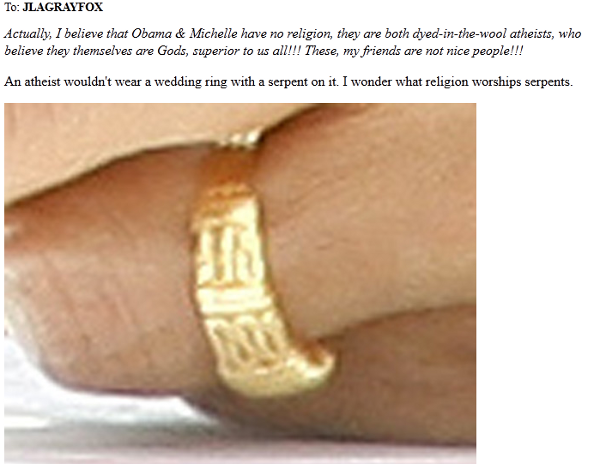 I found these two Freeper Quote blogs while looking up things related to people claiming Obama worshiped the serpent god from Conan, Set. Yes, someone claimed that. But regardless of the Set claim, here are the two blogs:
Freeper Madness, which goes all the way back to 2007 and is still going strong
Occupy Derp Street, which began in 2011 but is also still active.
And it is as gross and funny as you think it would be!

via DC Douglas