Posts tagged "Birthers"
Yes, crazy town has come early this Christmas, with a man (Gordon Warren Epperly of 14th-Amendment.com) in Alaska filing a lawsuit trying to get Obama removed from the ballot because he's a Mulatto and therefore not a citizen. Because of some crap regarding the 14th Amendment not being really ratified or something. This is a REAL LAWSUIT! You can read the complaint here!
Barack Hussein Obama II, Aka Barack Hussein Obama, Aka Barack H. Obama has the race status of being a "Mulatto." Barack Obama's father (Barack Hussein Obama I) was a full blood Negro being born Nyang'oma Kogelo, Nyanza Province, Kenya and raised in the Colony of Kenya. Barack Obama's mother (Stanley Ann Dunham) was a white Caucasian woman being born in Wichita, Kansas on November 29, 1942 and raised in the state of Washington and in the State of Hawaii.
As stated above, for an Individual to be a Candidate for the Office of President of the United States, the Candidate must meet the qualifications set forth in the United States Constitution and one of those qualifications is that the Candidate shall be a "natural born Citizen" of the United States. As Barack Hussein Obama II is of the "Mulatto" race, his status of citizenship is founded upon the Fourteenth Amendment to the United States Constitution. Before the [purported] ratification of the Fourteenth Amendment, the race of "Negro" or "Mulatto" had no standing to be citizens of the United States under the United States Constitution.
Uh-oh! It looks like the latest Birther lawsuit has been thrown out like every other Birther lawsuit. You know what that means – FreeRepublic posters gone wild! And here is our Death Threat of the Day!


Obama surrendered to the right once again and released his long-form birth certificate to try to quiet the insane birthers. Because Obama underestimates the insane racism of his opponents, this release matters 0.0000%, as no one ever will be convinced if they think he's a foreign born Muslim commie Kenyan alien robot. Dissenters fall into two camps, one that is convinced this one is fake and is going to insane lengths to prove it, and the one that doesn't care because they're following an incorrect definition of "Natural born citizen." Though this does make the Republicans look even more loony, so maybe this was a shrewd move.
A sample response: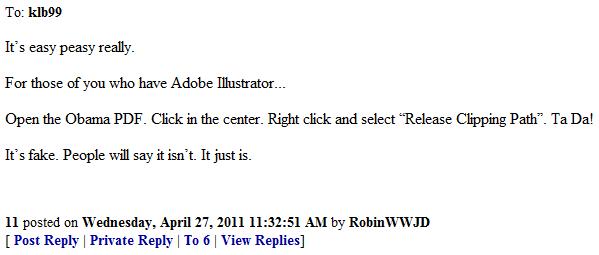 Also, this has prompted death threats from at least one poster on PatriotActionNetwork.com (formerly Resistnet.com):



Despite their name change, we can always expect quality death threats against the president from Resistnet— I mean, PatriotActionNetwork!
more reactions below the fold.
Read more…
Categories: #conspiracytheories, #culturewar, #freerepublic, #resistnet, #snakeoil, #wingnutweb Tags: #resistnet, Birthers, Death Threats, freepers, FreeRepublic.com, PatriotActionNetwork
In a world where people are idiots, Obama's entire life history has been fabricated with poorly photoshopped photos!
Or these people are too dumb to understand jpg compression artifacts..
No, Obama's entire life history is FAAAAAAAAAAAAAAAAAAAAKE!
Via MediaMatters:
Jack Cashill, author of the charmingly insane book Deconstructing Obama, claims to have unearthed yet another shocking bombshell about Barack Obama's past. According to Cashill's WorldNetDaily column this morning, this photo of young Barack Obama and his grandparents in New York is a forgery into which Obama has been photoshopped: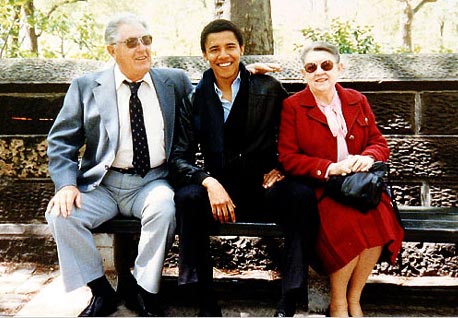 But that photo is a fake, here is the real photo!: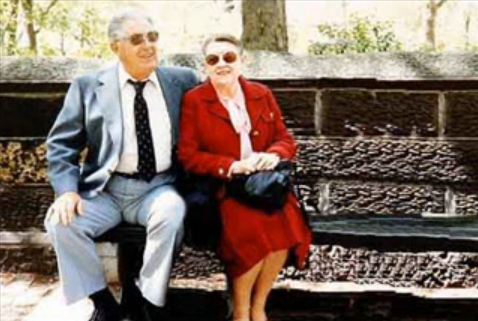 As you can plainly see from that photo, the real photo is a fake and Obama was never there to take his picture…except for his KNEE!!! Where is the KNEE's Birth Certificate? This conspiracy just got deeper!
This FreeRepublic.com thread proves the photo is fake because there was a tree there twenty years ago and isn't there now! CONSPIRACY!! Where's the BIRTH CERTIFICATE!?!?!?!
Here is a wonderful video about the conspiracy of conspiracies!

But not for the reasons the guy who made it thinks!

Categories: #culturewar, #drainclogs Tags: Birthers, Chris Smith, Chuck Asay, Dean Duffy, Donald Trump, Kenya, Michelle Rhee, New Jersey, schools, Teabaggers
If you have spent any time on the internet in the world of politics, you have heard of FreeRepublic.com. A right wing message board that boasts one of the largest memberships and pageviews of any right wing website. It is its own self-contained community that has a long history of ups and downs. Many times members of FreeRepublic.com have influenced real world events, and their notoriety have made them a powerful block in right wing circles. Even if the right wing circles don't want to acknowledge exactly what is being said by the various Freepers.
So what exactly is FreeRepublic.com? How did it get started? What have they done? this article attempts to answer those questions by giving a timeline overview of the history of FreeRepublic.com. We use publicly available messages, both from FreeRepublic.com and external sources (members, ex-members, bitter ex-members, news reports, and enemies) FR has done A LOT of stuff. This is in no ways a complete list of everything they have accomplished or a complete history. Most major events are mentioned, as well as many minor events, some listed just as examples of the state of the FR forums at the time. Some of the sources are more dodgy than others, even history on the FR boards themselves are whitewashed and purged at times. But it is a good rough draft, and revisions are welcome in the comments section.
TERROR BABIES!!!!

A US politician is seriously discussing this, and a US TV Newschannel is seriously discussing it instead of instantly calling it a giant pile of horse puke. But at least Rep. Louis Gohmert makes a great case….at how freaking crazy he is!
Beck makes sense for once in his life.
Teabaggers hate net neutrality
Obama is in Madden 2011? Must be Obama Indoctrination! No one tell this guy about the Socks the Cat video game…
A couple pretended to be immigration and "deported" another woman, and are now arrested.
The US infrastructure is falling apart. All that infrastructure spending that got cut from the stimulus bill would have came in handy…
Dr. Orly Taitz Jr. Esq. PhD is appealing to the Supreme Court, again, and is about to get denied by every justice, again.
Cartoon of the Day: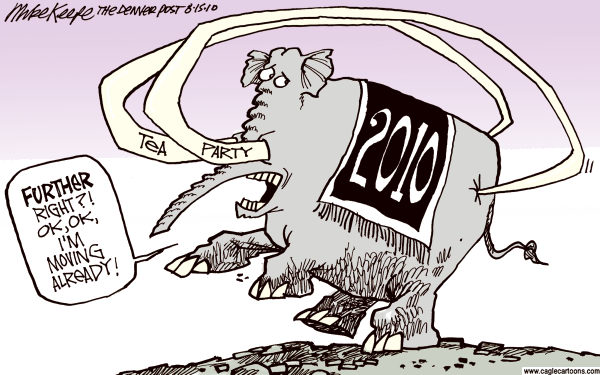 Categories: #astroturf, #culturewar, #drainclogs Tags: Afghanistan, American Crossroads, Birthers, Colorado, Elena Kagan, FreeRepublic.com, Immigration, Karl Rove, Ken Buck, Kenneth Feinberg, Lamar Smith, Michele Bachmann, Mike Lester, Nevada, not racist, Operation Rescue, Randall Terry, Sharron Angle, Shirley Sherrod, Tea Party Caucus, Tennessee, Texas, Tom Tancredo, Wikileaks, Zach Wamp