Archive for June, 2011
William Temple of Brunswick, GA (leader of the Tea Party Founding Fathers group) is one of the faces of the Tea Party movement due to his cosplay as a Revolutionary War soldier. Temple also claims to be the pastor of a small African-American church in Georgia. But what is odd about Temple's outfit, is that he doesn't look like an American Revolutionary War soldier. His outfit looks like the outfits of the Hessian Jaeger troops. You know, the mercenaries hired by the British to fight the Americans! That's very patriotic of him…or telling…YOU MAKE THE CALL!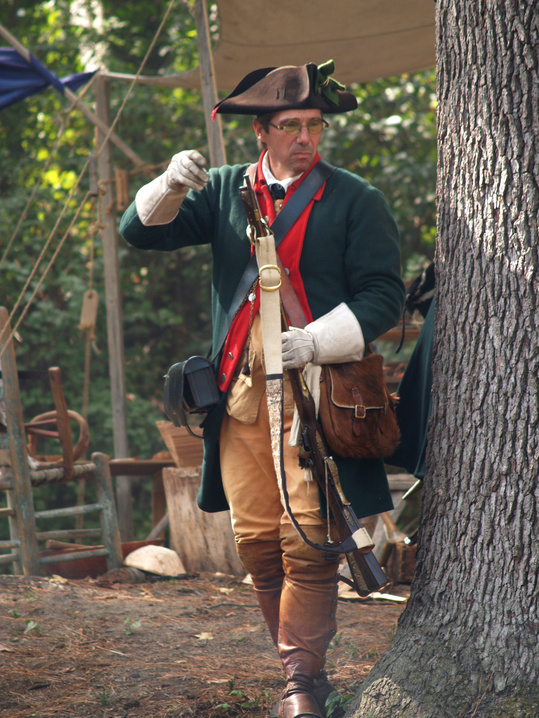 Pictures of Hessian Jaeger uniforms from a reenactment group
And don't worry, the teabaggers will have their own "jamboree" to determine which Republican these "independents" will vote for
With the band new direct-to-VD Tea Party fan series about colonial life with totally Conservative values! Like un-wed mothers…
The official site for Courage, New Hampshire
Americans need their story!

The bald truth of the matter is that we don't get enough of it. A handful of major feature films have been made about the American Revolution and very very few about the formative years from Jamestown to Bunker Hill. America, even today, is still very much about those five generations who braved the New World in the fearful decades between Roanoke and Lexington.

They were a sturdy lot of men and women who dreamed of a city built on a hill. Their struggle to create that city and to sustain a republic dedicated to the rare notion of individual freedom and "unalienable rights" has outlived them, but there's a side of their story we don't often study: what made them strong enough to fight?

Courage, New Hampshire is the chronicle of a shire town on the western border of New Hampshire. In those days, the inn keeper was often the justice of the peace as well, and neighborly disputes were moderated at the local public house or tavern. Starting with the winter of 1770, we will be telling the seasonal story of the great events of the era, as seen from a country town distant from the colonial capitals. Each new season of this decade, will take the audience on the road to revolution, along with the citizens of "Courage."

You can help us tell that story by joining the colony.

..Because one or two movies every twenty years isn't enough! We want a dramatic series — something you can watch every week.
Let's get started!
Those one or two moves every twenty years are Red Dawn and Red Dawn (remake), btw!
Nothing I say will be as ridiculous as this ad from Turn Right USA for CA-36, described as Willie Horton on Steroids. Don't forget to visit the accompanying website Hahn's Homeboyz.org
CA-36 features Los Angeles Councilwoman Janice Hahn (D) against Teabagger businessman Craig Huey.
This image says it all…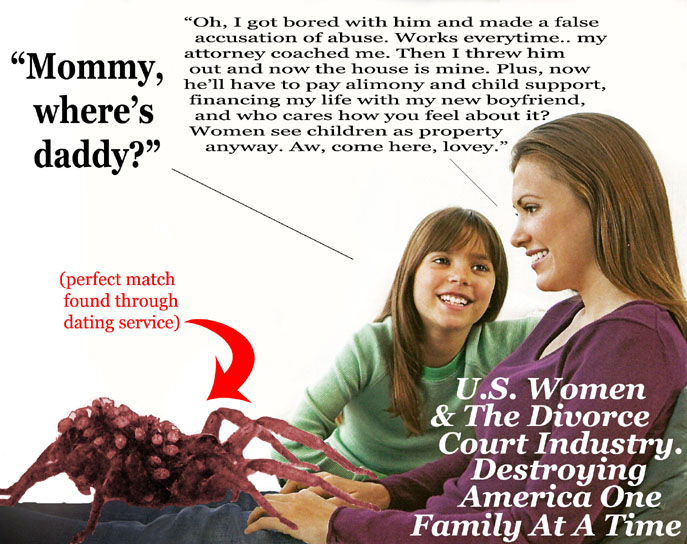 Categories: #culturewar, #drainclogs, #privatization, #shameful Tags: Americans for Prosperity, Clarence Thomas, Corporate Thugocracy, DHS, Haiti, Hanes, Homegrown Terror, Illinois, Levis, Mike Lester, Obama, Ryan LeVin, SPLC
I've had people requesting me to post more economics-type stuff for a while now and I think it's time to get to work on it.  I've had trouble thinking of exactly what would fall under that category as I would define it, but I keep getting more requests, implying I have a definition.  The easiest way out of this is to start by taking a look at what we don't want.
We'll start with this piece where Brad DeLong contemplates whether or not he and his peers "understand what was going on."
Here is the most interesting part of [Larry] Summers' long answer: "There is a lot in [Walter] Bagehot that is about the crisis we just went through. There is more in [Hyman] Minsky, and perhaps more still in [Charles] Kindleberger." That may sound obscure to a non-economist, but it was a devastating indictment….Asked to name where to turn to understand what was going on in 2008, Summers cited three dead men, a book written 33 years ago, and another written the century before last.
The first problem is asking that question of one of the people most responsible for the present mess and a number of others over the past few decades. Putting that aside for a moment, DeLong gave a strange introduction to one of the three:
Minsky (1919-1996) is best approached not through his collected essays, entitled Can "It" Happen Again?, but rather through the use Kindleberger (1910-2003) made of his work in his 1978 book Manias, Panics, and Crashes: A History of Financial Crises.
Having read some of Minsky's work, this caught my attention.  I get the sense that he doesn't want the "non-economist" to get the wrong impression.  He goes out of his way to avoid mentioning Minsky's other works and steers us around the one he will name.  Here's a clue as to why he keeps his distance from Minsky's Stabilizing an Unstable Economy (don't worry too much about the technical terms):
The Walrasian input to the neoclassical synthesis starts with a discussion of an abstract exchange (barter) economy: the analogue may be a village fair. Results are obtained by analyzing a model that does not allow for capital-intensive production, capital assets as we know them, and capitalist finance. Using an artificial construction of trading relations, the theory demonstrates that a decentralized market economy achieves a coherent result.

Standard economic theory then goes on to show that the property of coherence also carries through for an economy that produces, but only under heroic assumptions about the nature of capital and time….The theory is set up in such a way that any deviation from the labor supply-labor demand equality will be removed by market interactions; that is, the theory holds that full employment is achieved by means of the internal operations of the economy. The theory does not explain, however, how any initial deviation is brought about: unemployment as the result of economic processes is unexplained.
The neoclassical synthesis (mainly the work of Paul Samuelson) has been the foundation of standard economic theory for over fifty years.  It has been modified in various ways, but has retained this same theoretical core.  The degree to which it has remained unchanged is striking, as we can see by looking at what Brad DeLong is teaching his students:
We neoclassical economists really do believe that markets are extraordinarily flexible, powerful, and adaptive social institutions. We believe that they recover from shocks. We believe that if something goes wrong with the market system and it finds itself out of equilibrium with substantial excess demands or excess supplies, that it will right itself and crawl its way back to supply-demand equilibrium quickly.

It might not fix itself as quickly as we would wish. We might well want to have the helping hand of the government pushing it back to equilibrium. But the idea is that a period of high unemployment with lots of people who want jobs and could do jobs and do not have jobs not fixing itself–that a period of fifteen months after the downturn ends with no sign of any return toward equilibrium in the labor market–that is very distressing for us neoclassical economists.
No wonder he advised looking elsewhere to "understand" what is wrong with standard economic theory. But I shouldn't single DeLong out, Paul Krugman has also vigorously (if dishonestly) defended the same thing.  Shifting from the media and classrooms to policy advisers, Christina Romer was ahead of the game in obsessing about balanced budgets for their own sake as she celebrated the "great moderation" (an equilibrium concept) right before the crisis hit. Returning to Larry Summers, he was once quoted as saying, "Spread the truth–the laws of economics are like the laws of engineering. One set of laws works everywhere."  He has spent plenty of time in positions of power engineering his surroundings to fit this view. I could go on (and probably will in the future) but it should be clear that this will not do.
There are many alternatives, but some work is inevitably involved if we're going to get rid of this destructive ideology.  L. Randall Wray (one of Minsky's PhD students) is going to be giving free online classes on his university department's blog starting soon.  You could do worse than following those and David Harvey's lectures on Marx's Capital (also free online).  The former will cover a number of issues that are currently coming up in the media like government deficits and the financial system and the latter will help you sit back and appreciate a much broader perspective than the term "economics" tends to imply.  That should get anyone off to a good start without even having to buy a textbook.  Where to go from there should come to you pretty naturally.


Oh yeah! When Muzzies get you down, just lube up your gun with Silver Bullet Gun Oil (from here) and live out your rightwing eliminationist fantasies!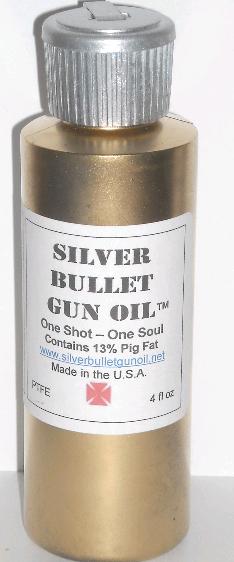 But don't take my word for it, let's let the website speak for itself!
SILVER BULLET GUN OIL, is a HIGHLY EFFECTIVE Counter-Islamic terrorist force multiplier.
SILVER BULLET GUN OIL was designed specifically to put Demoralizing FEAR and TERROR into
SUPPOSEDLY "Fearless" Islamo-Fascist terrorists. It was created with the "TRUE BELIEVER" in mind.
According to the Koran, Allah states, "Any of my followers contaminated by swine at the time of his
death will be denied entry to my paradise forever, I HATE THE STENCH OF SWINE."

HOW does SILVER BULLET GUN OIL work? SILVER BULLET GUN OIL CONTAINS 13% USDA LIQUEFIED PIG
FAT. The PIG FAT is mixed with our blended, hi-grade WEAPONS OIL designed for use in ALL FIREARMS.
The oil is applied to the inside of the barrel of any firearm or weapons system. When fired, BULLETS are
coated with SILVER BULLET GUN OIL containing the PIG FAT. The PIG FAT is transferred to anything the
BULLETS STRIKE. The coating of OIL CONTAINING PIG FAT effectively DENIES entry to Allah's Paradise to
any Islamo-Fascist terrorist KIA with a bullet coming from a firearm using SILVER BULLET GUN OIL in the
barrel. SILVER BULLET GUN OIL uses the belief system of Allah's Islamo-Fascist terrorists to put fear of
death into them, a fear they haven't had until NOW.

SILVER BULLET GUN OIL can be used in or on ALL weapons and weapons systems. Put a drop
on the remains of "suicide bombers" for the same effect-No Paradise! FOR MAXIMUM IMPACT
DOWNRANGE; USE "SILVER BULLET" AND MAKE SURE THE ISLAMO-FASCIST COWARDS KNOW IT!
Don't worry, it's all okay to use it, because of this disclaimer!
THIS PRODUCT IS FOR USE ON ARMED MUSLIM TERRORISTS ONLY.
WE DO NOT PROMOTE DISCRIMINATION AGAINST ANY RACE OR RELIGION, ONLY TERRORISTS.
Here is the impressive production line: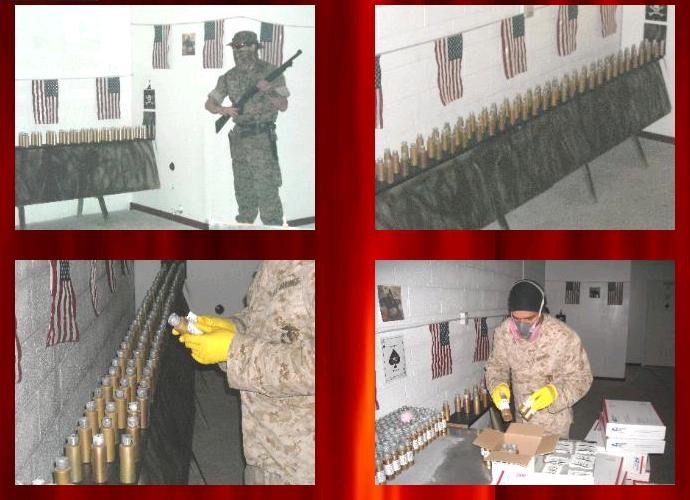 Which was accompanied by this manifesto from "THE MIDNITE RIDER"
The pictures above are of the Silver Bullet Gun Oil production line. Due to much increased demand
in the USA, SBGO has been forced to also add on a SECOND SHIFT at their production facilities.
Approximately 300 Bottles per hr are being produced currently at main production facility.
The Bottles of SBGO seen packed went to MARINE units Stationed in Helmand province in
Afghanistan in early November. there were also 3 other shipments to Marines in Afghanistan
recently totalling over 4000 bottles sent there in the last two months.
First Responders throughout the USA have increased the use of SBGO in their weapons. Police
Patrol officers now use SBGO in their service weapons.
Since the FT Hood incident MANY civilian militias throughout the USA have bought numerous cases
of SBGO and one unit recently bought a PALLET full of SBGO.
U.S.Military weapons are PRE-LUBED with SBGO BEFORE being sent to the Middle East in a process
that bonds SBGO to ALL WEAPONS PARTS immersed in it AT THE MOLECULAR LEVEL during
pre-deployment weapons preparation
SWAT teams in the Tri-state area have gotten large quanities of SBGO in preparation for the
upcoming Terrorist trials in NY in case there are any HOSTAGE INCIDENTS. Any
Islamoterrormerchant attempting to enter paradise through jihad by hostage will in all likelihood die
from a first responders weapon using SBGO in it.
"We the PEOPLE" are sick of playing with a bunch of COWARDLY Voodoo Heathen cave dwelling
baby murderers. Believe what you want for your so-called "Religion of PEACE" but DON'T try to make
AMERICANS believe the ravings of MOHAMMED the pedophile murderer,or his sycophant followers
who advocate the wholesale slaughter of women and children and non-believers in the Muslim
Sharia type of NAZISM.

True "Believers" in the Al-qaeda way are invited to come to the USA so that "WE THE PEOPLE" CAN
SEND YOU PERSONALLY TO ALLAH'S HELL, STINKING OF SWINE.
ALLAH AWAITS AND SO DO "WE THE PEOPLE",and "We the PEOPLE" are HEAVILY ARMED,and MANY
use SBGO in their weapons.
Do not delude yourselves that ALL Americans are SHEEP to be sheared.
Do not delude yourselves that the American People have lost their will to be DESTROY YOU.
DO NOT DELUDE YOURSELVES THAT THE AMERICAN PEOPLE ARE ONLY REACTIONARY.
Do not delude yourselves that you will be victorious,you will DIE and Be consigned to HELL for your
troubles.
"We THE PEOPLE" have taken STEPS, HERE,to make your endeavors to defeat US come up ONLY as
a LOSS for YOU, IN EVERY WAY
YOUR DEFEAT AND DEMISE IS PREDICTED AND WILL HAPPEN,UNLESS YOU STOP ALL AGGRESSION
AGAINST THE USA AND IT'S ALLIES,NOW.
Ask your so -called "martyred" dead who reside in allahs HELL from being KIA with a weapon using
SBGO.
YOUR REWARD FOR YOUR TROUBLE IF YOU DON'T LAY DOWN YOUR ARMS WILL BE PHYSICAL
DEATH AND THEN ALLAH'S HELL. FOR ETERNITY.
IS IT WORTH IT ?
IS RISKING YOUR ETERNAL SOUL WITH NO LONGER A GUARANTEE OF PARADISE WORTH THE RISK
TO POSSIBLY KILL A COUPLE MORE AMERICANS ??
IF YOU FEEL IT IS,THEN BRING IT ON,BECAUSE THE AMERICAN PEOPLE THAT COUNT ARE READY
WILLING AND ABLE TO DEFEAT AND DESTROY YOUR BODY AND YOUR BLACK,EVIL MURDEROUS
EXCUSES FOR SOULS.
LAY DOWN YOUR WEAPONS AND GO BACK TO YOUR HOMES OR HOVELS OR whatever SHITPIT you
come from or SUFFER THE CONSEQUENCE OF DEATH AND THE UNENDING PAIN OF ETERNAL HELL.
Do not be deceived because the American Media does not broadcast SBGO to the world that it does
not exist. THEY DO AS THEY ARE TOLD TO DO. They have been ORDERED to not broadcast anything
about SBGO.
When you are boiling in Allah's piss you will KNOW who truly deceived you,
YOUR RABID so-called leaders WHO HAD NO AUTHORITY TO DECLARE JIHAD IN THE FIRST PLACE
HAVE DECEIVED YOU.
YOUR power hungry,unclean of hands and minds priests of your lying "Religion of Peace" have
sent you to be condemned for all eternity for their own petty lusts HAVE DECEIVED YOU.
THOSE WHO DECLARED A JIHAD AGAINST THE USA AND HAD NO AUTHORITY TO DO SO HAVE
DECEIVED YOU.
BIN LADEN IS A SPOILED RICH BITCH,HE HIDES LIKE THE COWARDLY EFFETE JACKAL HE IS,HE SENDS
YOU TO DIE WHILE HE SITS BACK AND REAPS THE BENEFITS.
BLIND STUPID FOOLS.
Many of your so-called "Martyrs" await your presence in Allah's HELL due to SBGO,they await your
arrival as misery truly loves company.
THE MIDNITE RIDER
Remember, they don't believe in your god, but they're gonna send you to your hell. Somehow!
liberal jerks are such poopy-heads!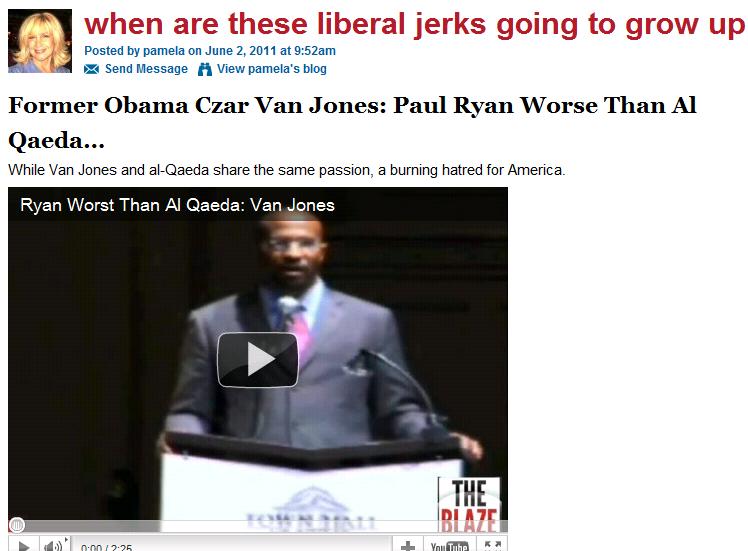 Despite George W. Bush being the all-time leader of vacationing presidents, GOPUSA.com doesn't like that Obama does golf.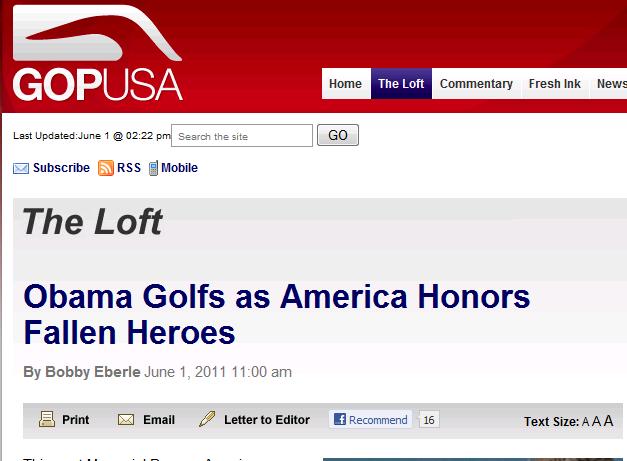 But they make a nice claim:


George W. Bush eventually did give up golf while president, but it was probably because of this scene that showed up in Fahrenheit 9/11 rather than respect for the troops as he claimed in an interview much later:
And, yes, that is President George W. Bush golfing during war, on August 4th, 2002.