Posts tagged "Mike Lester"
Categories: #culturewar, #drainclogs, #privatization, #shameful Tags: Americans for Prosperity, Clarence Thomas, Corporate Thugocracy, DHS, Haiti, Hanes, Homegrown Terror, Illinois, Levis, Mike Lester, Obama, Ryan LeVin, SPLC
NBComcast is a reality. God help us all.
Maine Governor Paul LePage told the NAACP to "kiss my butt" then started rambling on about his "black son". His full grown black son. Who moved into the house in 2002. After LePage used his dad as a caddy in Jamaica. The grown man has never been adopted by LePage. FYI, LePage ended up going to the NAACP event regardless of his butt kissing fetish.
Alabama Governor Robert Bentley get inaugurated, declares all non-Christians aren't his brothers and sisters. But he didn't mean to insult anyone.
Conservative Pundit Glenn Beck stands against violence. Look out! Glenn Beck's got a gun!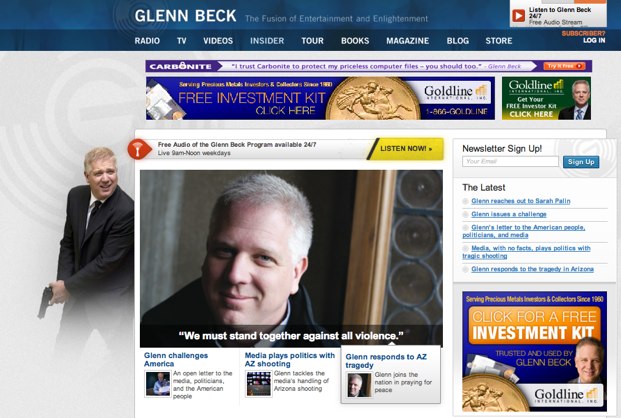 RedState's Erick Erickson is quitting his city council job that he never shows up to to become a radio show host!
Tom "The Hammer" DeLay is going to jail for three years. It's all liberals' fault!
Cartoon of the Day: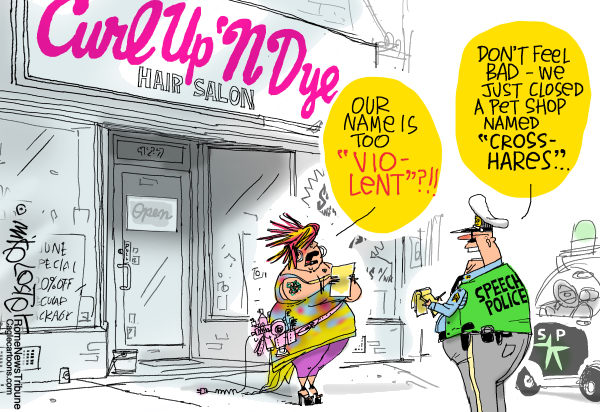 Sarah Palin finally showed up on Dancing with the Stars, got booed.
Crazy Teabagger Nevada Senate Candidate Sharron Angle is on government health care.
Swiftboating Birther Jerome Corsi wants Obama to "Renounce Lucifer"
Tea Party Patriots got a $1 million anonymous donation from someone horrible. Grass roots millionaires! Remember that Tea Party Patriots was the "grassroots" teabagger group formed by Freedomworks and Washington insider Dick Armey, who still secretly run TPP despite claiming not to.
Health insurance companies decide that they aren't going to insure kids only anymore. Thank goodness we don't have single payer, because…..uh…socialism, I guess. Little Billy we be happy as he dies since his mom can't afford to insure both him and herself.
Senator Saxby Chambliss's staffers spend their days writing hate comments on websites.
Obama and Biden both are trying to shore up the base by insulting them. Thanks a lot, losers, I'll use my campaign donations elsewhere.
Cartoon of the Day: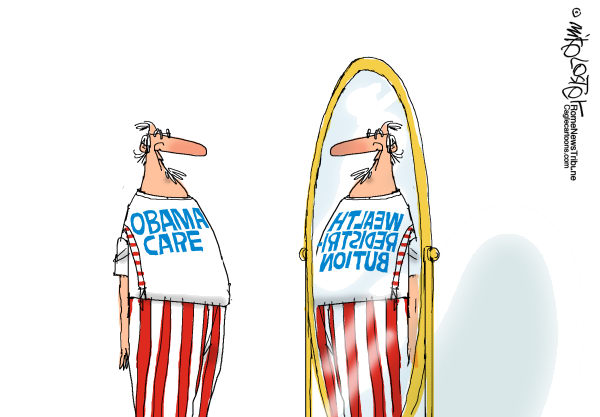 Freedomworks head and Teabagger grifter Dick Armey thinks 3% of voters are dead and voting Democratic.
D.C. Douglas has a new video out about the Koran burning:

The Republicans are running homeless people on the Green Party to siphon off votes from the Democrats. This guy Steve May was on NPR defending this yesterday and he claimed he was friends with all these homeless people and they were real. He also wants to sell you a bridge in Brooklyn.
Arizona governor Jan Brewer can't debate, but she sure can take $1.5 million from Timothy Mellon, a Wyoming millionaire to help defend her SB1070 law
Wifebeating racist cartoonist Mike Lester (who has been featured here as a Cartoon of the Day a few times) has gone all legal threats happy on a fellow cartoonist who dared to call Lester the racist he is!


lease be aware that your comments are being monitored. Like all our readers, you are free to disagree w/ my cartoons. However, should you libel and or slander me or my newspaper publicly, we will seek legal remedy. We are also in possession of previous blog entries.

Sincerely,
ML

Mike Lester

Mr. Lester

re: your hilarious and insane threat to sue me

I appreciate your alerting me that my comments are being monitored. I am not sure if you are aware of this, but that is generally what people hope happen to their comments when they are posted on a website on the internet. I am glad to hear you are also in possession of previous blog entries. I too have internet access.

As a professional courtesy, please consider spelling my name correctly when delivering any future baseless and ludicrous threats because your feelings were hurt. As a personal favor, please stop making racist, ignorant and illogical cartoons.

-August J. Pollak

Iowa For Freedom is ticked over the gay marriage in Iowa and is trying to get a bunch of judges yanked. They are even lying about support from former SCOTUS judges to do it.
The Koran burning is on-again, off-again, with the tiny church pastor Terry Jones saying he's not going to do it because the community center got moved, the community center not knowing what he's talking about, and Donald Trump wandering in. And Fred Phleps is claiming he'll burn Korans if the other guy chickens out. Who knows??? We'll see tomorrow if things go up in flames.

At Politisink, we agree the church has the right to burn the Korans because free speech is awesome, but free speech also gives us the right to call this shenanigan damn dumb. Because it is damn dumb.

Wonkette does our job for us (because Wonkette gets paid to do it, while we just update during lunch or after work) and posts a bunch of posts from wackos on Sarah Palin's Facebook page that disagree with her on the Koran burning.
Our friends at Resistnet.com have freaked out over the Koran burning, by deleting every post that mentions it and even shutting down chat in an effort to stem the calls for Muslim Final Solutions that are appearing all over the site, probably because they know we're watching them. Because we are. At the same time, the Resistnet Admins are going to New York with a petition to try to get the Community Center moved.
Already read Over the Cliff? Think American Taliban was keen? Enjoy people writing about how the Teabaggers are a bunch of suckers? Than this book (The Backlash by Will Bunch) might be interesting, but I haven't read it yet so who knows?
Being in San Bruno when it explodes is not as fun as you might think. But Tanforan Mall stayed open extra hours for those of us trapped in traffic as the mountain nearby burned from the gas pipe explosion. At least 4 are dead and 38 homes completely destroyed with hundreds damaged.
Cartoon of the Day:

Categories: #drainclogs, #pundits, #resistnet Tags: #freedomworks, #resistnet, Arizona, D.C. Douglas, Dick Armey, Facebook, Iowa, Iowa for Freedom, Jan Brewer, Mike Lester, Mosques, Sarah Palin, Terry Jones, Timothy Mellon, Will Bunch
Categories: #astroturf, #culturewar, #drainclogs Tags: Afghanistan, American Crossroads, Birthers, Colorado, Elena Kagan, FreeRepublic.com, Immigration, Karl Rove, Ken Buck, Kenneth Feinberg, Lamar Smith, Michele Bachmann, Mike Lester, Nevada, not racist, Operation Rescue, Randall Terry, Sharron Angle, Shirley Sherrod, Tea Party Caucus, Tennessee, Texas, Tom Tancredo, Wikileaks, Zach Wamp
Will Folks, the blogger not married to SC Republican gubernatorial candidate Nikki Haley who claims he was getting naughty with her, has released text messages that he says proves the affair. They certainly prove that texting was done.
James O'Keefe, fake ACORN pimp, got a slap on the wrist for his federal wiretapping crimes today. It helps to commit illegal acts with the son of a powerful district attorney. Keep in mind that is O'Keefe was brown, Republicans would be on TV calling for his summary execution without trial. O'Keefe has vowed to continue his "undercover work", and is probably continuing it right now by breaking into your house and going through your wife's underwear drawer.
Rand Paul is even ticking off Libertarians
Cartoon of the Day: