Posts tagged "Herman Cain"
Remember this ad where Herman Cain got a creepy girl who can't even pronounce "stimulus" to murder a poor goldfish?

Well, now she's back, and it's bunny death time!!

Any questions?
In the same breath that conservatives wonder why accusers don't come forward more, they call them vile names like below: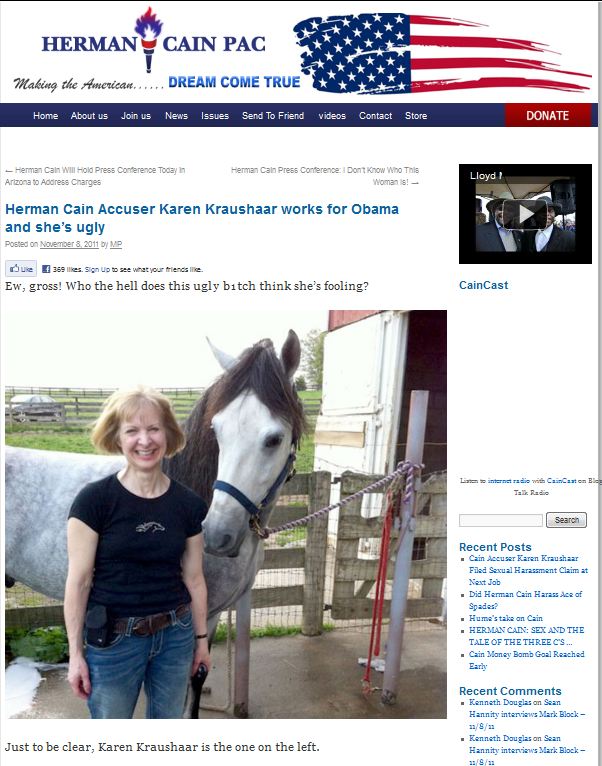 I so hope he's the nominee.