Posts tagged "police"
The Great Terrorist Babies Plot! – Rep. Louie Gohmert (R-TX) is dumb.
"I talked to a retired FBI agent who said that one of the things they were looking at were terrorist cells overseas who had figured out how to game our system. And it appeared they would have young women, who became pregnant, would get them into the United States to have a baby," said Gohmert. "They wouldn't even have to pay anything for the baby. And then they would turn back where they could be raised and coddled as future terrorists. And then one day, twenty, thirty years down the road, they can be sent in to help destroy our way of life. 'Cause they figured out how stupid we are being in this country to allow our enemies to game our system, hurt our economy, get set up in a position to destroy our way of life."
Cops taze grannies like it's nobody's business
Glenn Greenwald (the non-crazy Glenn) has an article about how many US Citizens the US has targeted for assassination (it's more than zero)
Dave Weigel resigned from the Washington Post over some private stuff he said via email, meanwhile Dana Milbank makes videos calling Hillary Clinton a "bitch" and is still employed. Your liberal media at work.
United Farm Workers have announced the Take Our Jobs campaign. As someone who used to live where migrant workers worked the field I can tell you there were awfully few non-immigrants working the field.
Cartoon of the Day: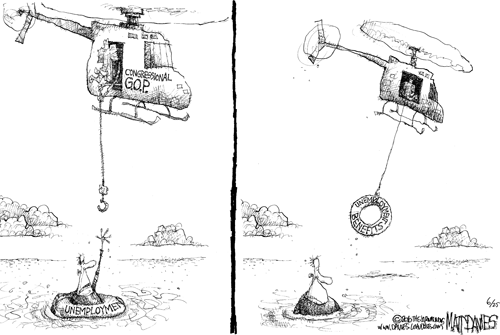 What do you do when citizens are taping cops using excessive force? Make it illegal to video tape cops! Is your state one of the three states of shame?
Let's have for-profit prisons run by an all-Christian staff! Or maybe we shouldn't have for-profit prisons….nah!!
A US citizen was among the dead on the Gaza flotilla. Expect lots of pundits and politicians to now explain how it is okay for Israel to kill US citizens. FreeRepublic and friends are already saying Furkan Dogan wasn't American enough. Maybe next time you should have blonde hair, blue eyes, and a vagina, then maybe the teabaggers and/or Nancy Grace will care about you, Furkan!
Sorry, House Dems, I can't support your attack on the ethics office. Maybe you should just be ethical, Martha Fudge!
Bobby Jindal still wants to Drill, Baby, Drill!
Paul Krugman proves once again that ACORN and low-income minorities did not cause the housing crash. But that won't keep Limbagh, Beck, and the teabagging masses from claiming otherwise.
Cartoon of the Day: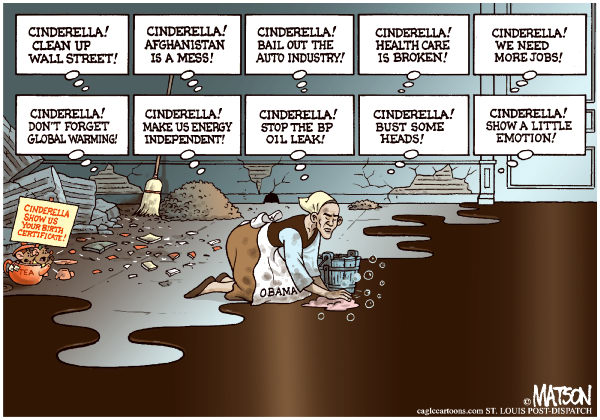 Make sure you notice the mice in the teapot