Posts tagged "Rothschild"
We're kicking it conspiracy old school with some modern twists! We got our good old fashioned Zionist conspiracy mixed with the Rothschilds, and sprinkle on some Rockfellers, the Fed, card games, Dark Knight imagery, and we got us a hearty stew of conspiracy theory junk! And Resistnet is kind enough to help us get to the bottom of the conspiracy with no one bothering to refute any part of it!
Resistnet Poster EricktheRed9 posts this junk from Henry Makow, and then adds his own crazy at the end.
Sorry, Libs, y'all are just being used…by the Satanic Communists!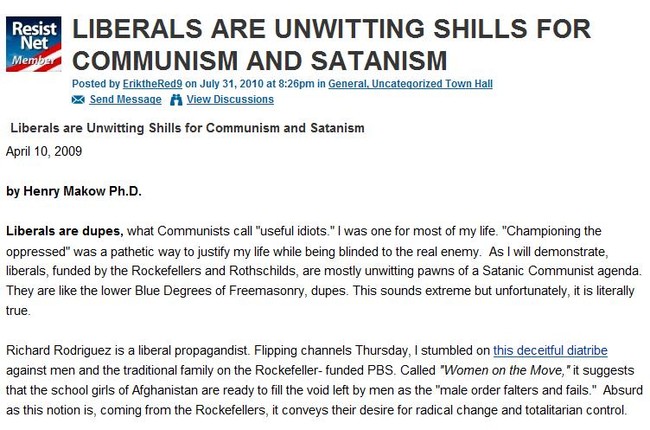 Richard Rodriguez is totally getting insulted here, but the thing to watch out for is LOOK IN THE EYES OF THE DEMON JOHN D. ROCKEFELLER. Extra bonus Rothschild Cabalist Man and a total slam on Pocahontas!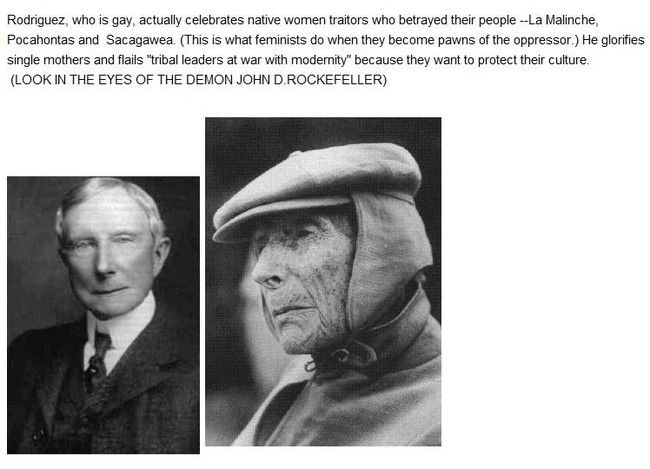 Read more…
So Resistnet started a thread about the Israel raid on the Gaza-bound aid ship, which was started by our old friend Dee Admin II. The thread became a giant clusterfrak, and has gone on for pages and pages (41 so far) and the posters are divided into three camps: 1- People who support Israel because that means we get to shoot more dark people/Muslims/terrorists. 2- People who support Israel because that means Jesus will return and kill everyone who isn't keen on Jesus. 3- People who think there is a giant Zionist Conspiracy and Jews and Rothschilds and the NWO control everything. Naturally, the people in group 3 have a huge fight with the people in groups 1 and 2. If you are wondering if there is any sane discussion, there is only one guy who has an opinion that isn't dumb. He is quickly attacked by groups 1 and 2 for not blindly supporting Israel.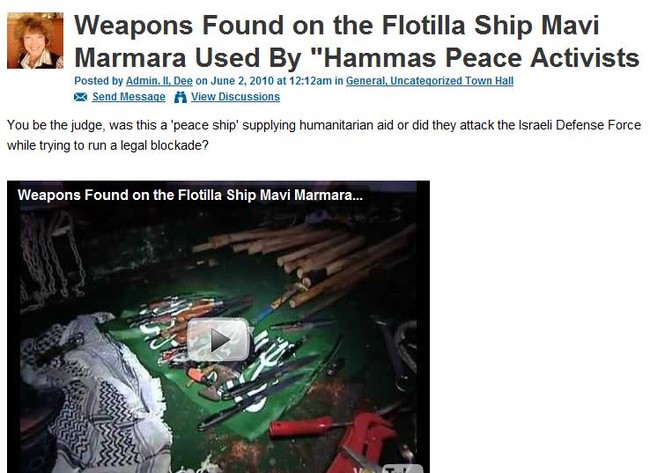 Torpedo all boats that even get near the middle east!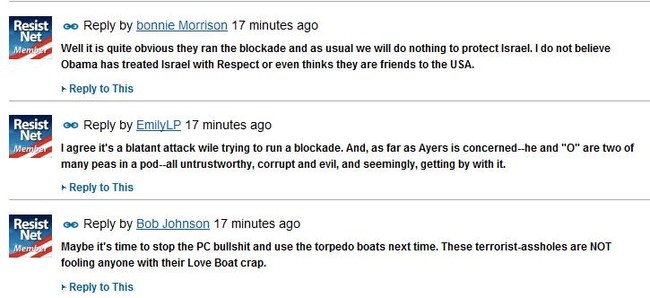 But wait! It is Jewish Conspiracy Time!

Click on More to read many many many more crazy posts!
Read more…