Posts tagged "killer bears"
Conservatives are now calling for the eradication of Grizzly Bears. I am not making this up. Please note my lack of Colbert jokes.
Texas's budget problem is proportionally worse than California's. Looks like fiscal conservatism doesn't have all the answers! Who woulda thunk it?
Arizona state senator Russell Pearce (a sb1070 guy) is saying Arizona will refuse federal funding for health care, affecting the 1 million people on the program. What does Pearce say about them?
RESNIK: And the one million people on access, what's their future?

PEARCE: They'll probably be okay.
Newly elected congressman Allen West (who is a war criminal, btw!) hired a crazy person for his chief of staff. Who woulda thunk it??
Ben Franklin was for progressive taxation….that COMMIE!!!
Morgan Stanley wealth manager Martin Joel Erzinger committed a hit and run, and won't be charged because he's all rich and stuff. Colorado District Attorney Mark Hurlbert is the guy who won't charge him, if you need someone to send angry emails to.
Beck says something bad is coming! How can that be, when his book has already come out…
Cartoon of the Day: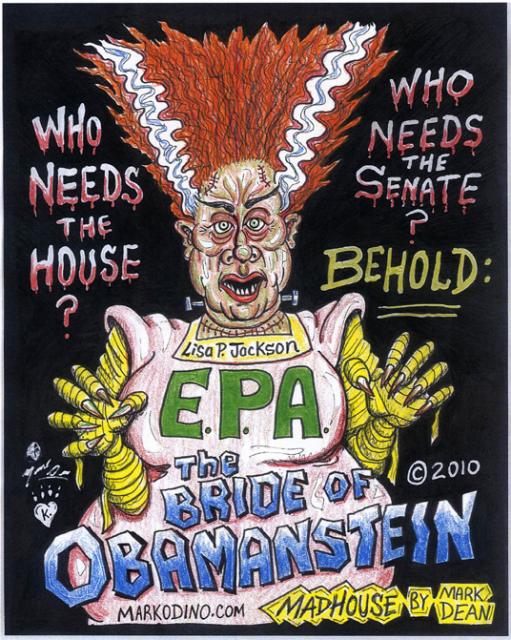 I guess bears are killing Americans because we don't follow the Bible or something. Damn you, Smokey!
Bryan Fischer is the same dude who wanted the Orca that killed its trainer to be killed. Will this be on the Colbert Show? Probably.
Acid Rain is back! WoooOOOooOooOO!!! Oh, wait, acid rain sucks!
General Stanley McChrystal said some naughty stuff in a Rolling Stone profile where he basically insulted most of the Obama Administraton and some other people, which is something you aren't allowed to do as an active military person, as it disparages the chain of command. McChrystal has submitted his resignation, so it remains to be seen if Obama will accept it. The best part about this is that Rolling Stone had not idea what they had there and most of the publicity for the issue was about Lady Gaga and her machine gun bra. Now, I love Lady Gaga and machine gun bras as much as the next guy, but no one noticed what McChrystal said?
Glenn Beck thinks George Soros will kill him. Someone make sure Soros doesn't have any machine gun bras!
American Crossroads, the fundraising group that was supposed to break the bank and have the GOP win the 2010 midterm elections is rolling in the cash. All $200 of it! At $200 a month they should reach their $52 million goal by the year 23676.
You might have noticed a new name on the bylines, Politisink has picked up a few new authors and they'll be debuting over the next few weeks. Welcome Immer Spaetlin!
Cartoon of the Day: