Posts tagged "Jake Knotts"
Welcome to the year 1810: Teacher fired for "fornication" for becoming pregnant out of wedlock. On the plus side, I can add the tag "fornication" to the blog!
Just a peaceful patriot: Militiaman and Birther Darren Westly Huff has pleaded not guilty for vowing to seize control of Sweetwater, Georgia, and round up the traitors blocking the indictment of President Barack Obama for his treasonous turn as commander-in-chief. He was running around Sweetwater with a lot of guns, and told everyone who would listen. Then the FBI arrested him. Noted "American Grand Jury" nutball Walter Fitzpatrick is also charged over these shenanigans.
South Carolina State Senator Jake Knotts got censured for his raghead comments, but Knotts says he "could care less"
The teabaggers and Freedomworks are protesting….trash pickup!
Three political activist groups are joining together Saturday to protest Gwinnett County's new trash plan, which begins July 1.

The Four Corners Tea Party, FreedomWorks Gwinnett and Gwinnett Citizens for Responsible Government have organized the protest, which will begin at 11 a.m. Saturday at the gazebo next to the Gwinnett Historic Courthouse on the Lawrenceville square.
Now I can call them "trashbaggers" unironically.
Cato health policy expert Michael Cannon used Twitter to joke that illegal immigrants are very absorbent when told they might be being used to clean up the oil spill. He since deleted the tweet.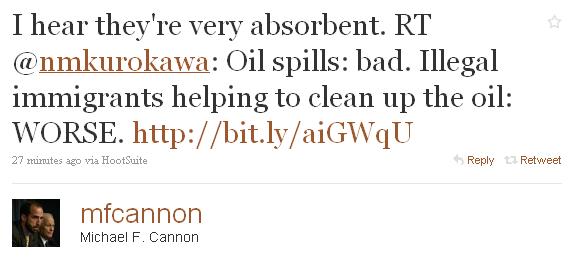 Somehow this is actually happening…
Japanese AV star with a doctorate, Anri Suzuki, 24, is having sex with Chinese students for free in Japan to apologize for her country's invasion of China.

Suzuki won her doctors degree in history at one of the prestigious universities in her home country. Unlike other graduates, she focused on the Japanese invasion of China; writing the paper "The History of the Japanese Invasion into China."

"We have to respect history and cannot obliterate it. I want to cure the wounds of Chinese with my body, and I am practicing this by having sex with Chinese students in Japan," she said. "I think it is psychological compensation to them. Actually, Chinese students treat me more friendly and comfortably than Japanese."
Cartoon of the Day:


Categories: #drainclogs Tags: #freedomworks, American Grand Jury, Anri Suzuki, Cato, Darren Westly Huff, fornication, Georgia, IOwnTheWorld, Jake Knotts, Michael Cannon, Militias, Teabaggers, Walter Fitzpatrick
South Carolina Republican State Senator Jake Knotts (and GOP governor hopeful) called fellow GOP governor hopeful Nikki Haley a raghead. He also called President Obama a raghead. Good times.

Georgia leads the nation in criminal punishment! WOOOOOOooOOOOOO!!!
Another KBR employee was raped while working in Iraq:
Anna Mayo was working at KBR's facility in Balad in November 2009 when she was assaulted by an unnamed rapist who worked for KBR. She charges that she was choked unconscious with a rope, beaten and raped.
The Obama administration has significantly expanded a largely secret U.S. war against al-Qaeda and other radical groups
Special Operations forces have grown both in number and budget, and are deployed in 75 countries, compared with about 60 at the beginning of last year. In addition to units that have spent years in the Philippines and Colombia, teams are operating in Yemen and elsewhere in the Middle East, Africa and Central Asia.
Birhters are getting (even more) stupid, are now claiming Obama Birth announcements are fake.
Look at that job market fly! Into the ground.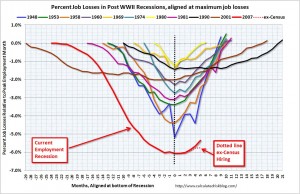 Cartoon of the Day: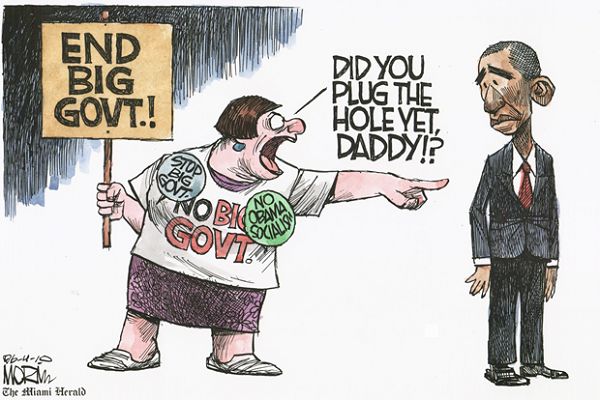 Categories: #drainclogs Tags: Birthers, Georgia, Jake Knotts, KBR, Nikki Haley, Obama, prisons, racism, rape, Secret Wars, South Carolina