Posts tagged "rape"
Categories: #culturewar, #drainclogs, #politicians, #pundits, #snakeoil Tags: abortion, Bill Turner, Family Research Council, Global Warming, insemination with marxist crap, Invade all vaginas!, Janet Howell, Matt Bors, Mitt Romney, Peter Hoekstra, Planned Parenthood, rape, Reddit, Rick Santorum, Ron Paul, Susan G Komen, TSA, Virginia, Walker Nickless, War on Women
Our latest crazy conspiracy theory post will be delayed one day thanks to me not uploading all the images so I can finish the article at lunch! BOO! to me! Instead, enjoy this savage attack on an article written by a moron. And the weird line breaks and misspellings are just how it is.
"The Brutal Gang Rape of the United States of America"
By Ron Ewart, President
National Association of Rural Landowners
and nationally recognized author on freedom and property rights issues.
Hi, my name is Ron, and I love to trivialize rape! Good thing I have female fans like Resistnet's Darla Dawald to repost my tripe on Resistnet so I can hide behind them when people point out how awful this is!
The rape of noblewoman Lucretia
Ron starts out by showing he looked up Lucretia in Wikipedia or something and fills up space. We're skipping all that because it's boring.
We watched the 1986 movie "Extremities" the other night, staring the now deceased Farah Fawcett.
Who is "We"? I sure wasn't at your house watching rape movies…
It was a powerful movie on the subject of individual terror and rape. It
explored the raw emotions of both victim, rapist and the hapless
witnesses who stumbled on the scene
Ron goes on to describe the movie, wax poetic about how "Rape is bad, M'Kay", and then suddenly goes off the rails…
We focus here on a desire for power, which to some politicians is all consuming, as is their desire for sex, which gets lots of them in trouble. As the rapist desires to control his
victim (99% of all rapes are conducted by
males) through fear and intimidation, so too do politicians
desire to control the masses with laws and the threat of enforcement of
laws, thus fulfilling their "need" for power.
Suddenly politicians are the rapists! The rapists of America. The rapists of Lady Liberty. They got a thing for green chicks.
Read more…
South Carolina Republican State Senator Jake Knotts (and GOP governor hopeful) called fellow GOP governor hopeful Nikki Haley a raghead. He also called President Obama a raghead. Good times.

Georgia leads the nation in criminal punishment! WOOOOOOooOOOOOO!!!
Another KBR employee was raped while working in Iraq:
Anna Mayo was working at KBR's facility in Balad in November 2009 when she was assaulted by an unnamed rapist who worked for KBR. She charges that she was choked unconscious with a rope, beaten and raped.
The Obama administration has significantly expanded a largely secret U.S. war against al-Qaeda and other radical groups
Special Operations forces have grown both in number and budget, and are deployed in 75 countries, compared with about 60 at the beginning of last year. In addition to units that have spent years in the Philippines and Colombia, teams are operating in Yemen and elsewhere in the Middle East, Africa and Central Asia.
Birhters are getting (even more) stupid, are now claiming Obama Birth announcements are fake.
Look at that job market fly! Into the ground.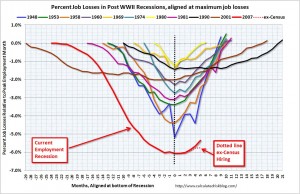 Cartoon of the Day: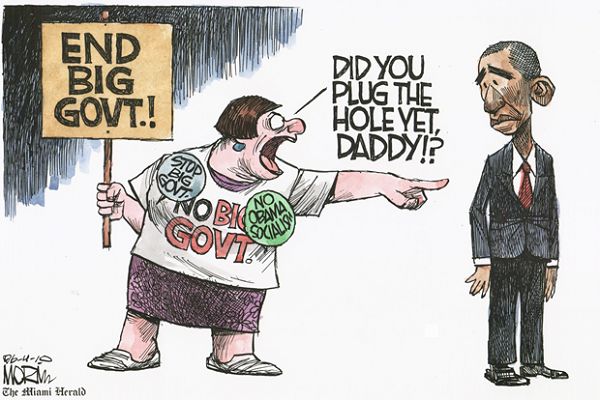 Categories: #drainclogs Tags: Birthers, Georgia, Jake Knotts, KBR, Nikki Haley, Obama, prisons, racism, rape, Secret Wars, South Carolina